Tuesday, December 13, 2011
The Silver Lining:
Because I only ran for 12 hours instead of 24 at the One Epic Run this weekend, B & I got home on Sunday and I wasn't dead tired and not moving the next day. On Monday, we went shopping and I found the PERFECT (unexpected, just right, only one, full of lovely tradition and sentiment) gift for my grandson Desmond's first Christmas!
And, btw, went to the gym on Monday too, ran 6.2 miles (at an actual running pace) on the treadmill and then lifted weights. :) Tuesday was a 2 mile walk at lunch, more of a mental than physical thing.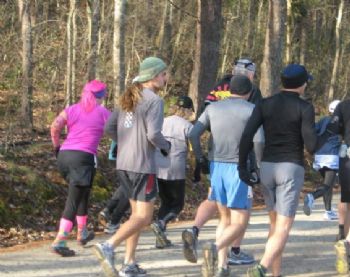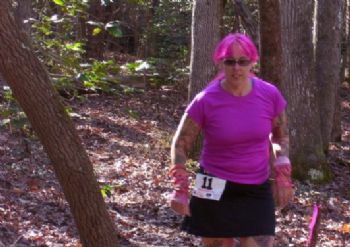 A couple less than epic race pics. :) *sigh* I have got to keep being serious about losing some weight; no wonder I'm so slow.
I am also rethinking my planned participation in the 2012 Mountain Mist trail run January 28. I just haven't been doing very well at trails recently; I haven't been sucessful yet at losing weight or pickingup any speed, and I've already timed out two years in a row at the MM. Do I really want to just do that again?
I'm also registered for the Recover from the Holidays 50K the end of this month. Technically, it's a trail too, but nontechnical and just around the local golf course. I'm thinking to go do this one (to finish up the year) see what kind of time I can manage there, and then decide about the MM which would be 4 weeks later.
Am fighting feeling discouraged, but just have to keep on keeping on.