Well here it is! The most intense month of Turbo Fire and im starting it today! AHH! Im so excited and nervous about this month haha! Im excited that im finally here but really....all I want to do is go hide under a rock! hahaha, or my blankets :X BUT im not going to! Im going to give it my all this month and try as hard as I can. I WANT these results more than ever, Im so proud of myself for making it this far, and actually sticking through it. Granted, I am a little disappointed because I could have done better, had some cheat days and some miss days, but still, I didnt give up! And I dont plan to! This month Im hoping to see alot of differences in my weight and body! Please follow along with me and check my weekly updated blog! I would love the support and comments, thanks everyone and I wish you the BEST LUCK with your journey, If i can do it, so can you!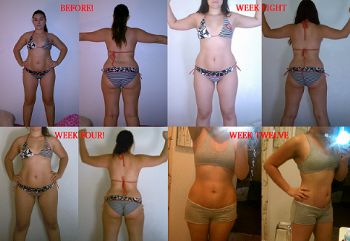 Sorry the pic is small :( I have it uploaded to my pics too!
12/21/2011:
I Started my week 13 of turbo fire but have been feeling very low energy and sick this week. So i missed 4 workouts! Here is a pic for the beginning of this week that I took yesterday, ready to workout!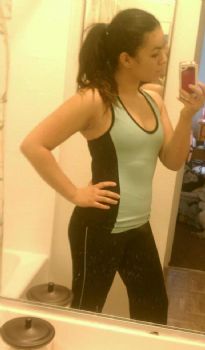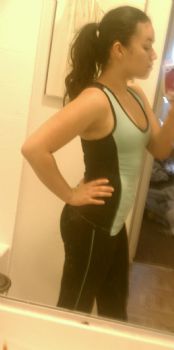 1/10/12:
IVE DONE HORRIBLE! ahhh, missed so many workouts due to my migranes. I start jumping around and working out and it feels like my brain was rattling! I ended up stopping my diet pills, and i feel better! I was on week 14 and was going to do an update but since ive done so horrible and want good results Im starting week 13 over!
Here are some pictures I just took, looks like im still cutting some inches and getting a harder flatter tummy. Sorry if these pics are a little too revealing for you. I wanted to show what my complete tummy looks like! My belly button is still a little savataged from having a baby, but it looks like its getting firmer and my stretch marks are looking better! I can never find pictures of women trying to get fit, or that ARE fit with stretchmarks! No need to be ashamed, our beautiful children gave us these scars so there beautiful! MAYBE not literally :P but no reason to not move on, right?! Im still going to shoot for my goals and be proud, regardless!
BEFORE & AFTER 12 WEEKS SIDE VIEW!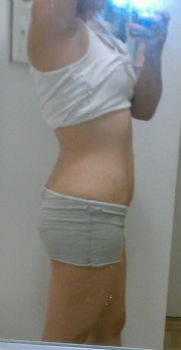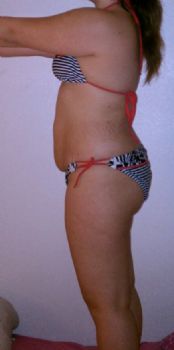 BEFORE & AFTER 12 WEEKS FRONT VIEW!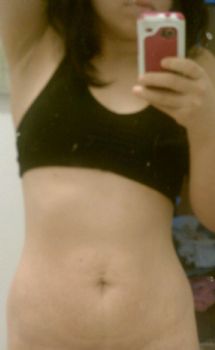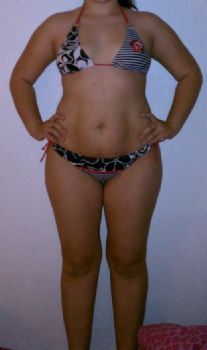 I GOTTA SAY! I WOW'D MYSELF! :D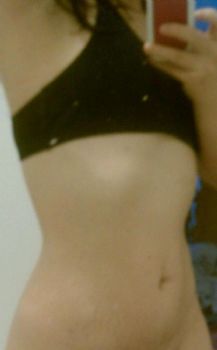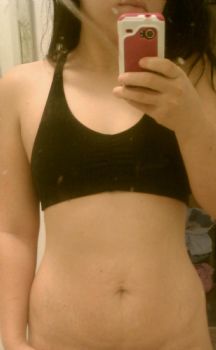 1/10/12: 137.8 lbs. :(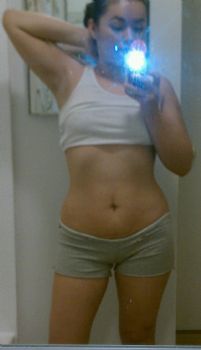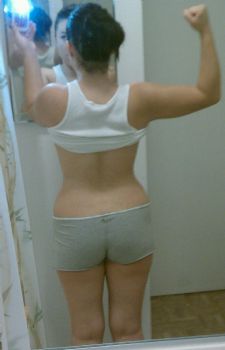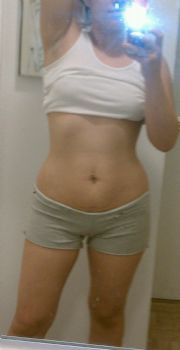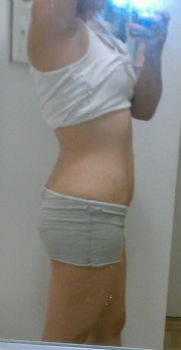 WEEK 13 - 1/16/12
Current Weight: 135.5 lbs.
Pounds Lost: 2.3 lbs!
NEW WEBPAGE: b-downwiththefitness.weebly.co
m FOLLOW & POST!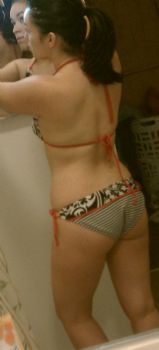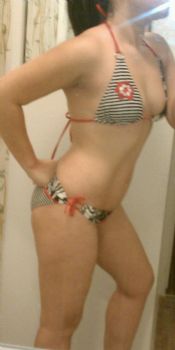 WEEK Fourteen - 1/23/12
Current Weight: 134.4 lbs.
Pounds Lost: 1.1 lbs!