So we arrived at the beach and picked up our race packets. It was a small event (or at least smaller than one I have been to in awhile). There was a tent set outside the local running store with bibs and shirts.
A nice touch I found was that while this wasn't an expo (more of a packet pickup) there was a variety of local restaurants that had set out their menus with great food discounts for "carb loading". As someone who has never been to the area -it was a nice touch to make me feel better about what family owned place we ate dinner at- ended up at an Italian place that was awesome!
Here are some views of the town....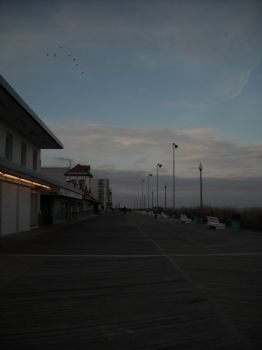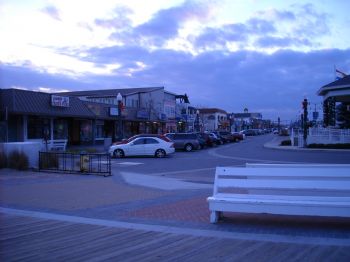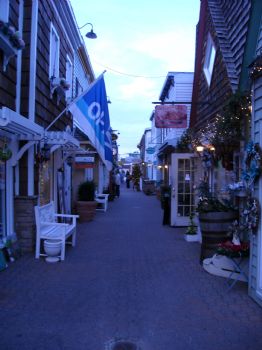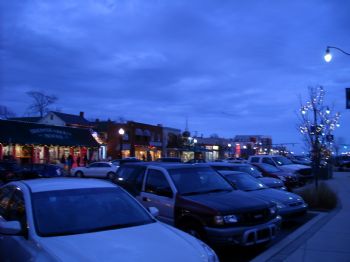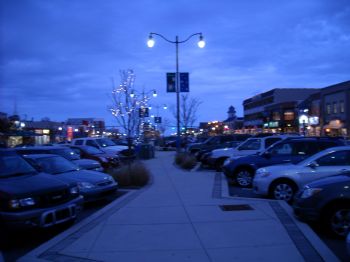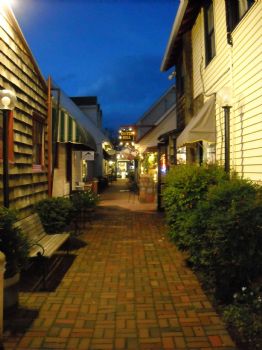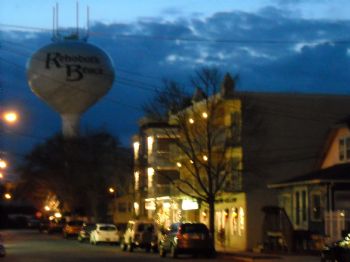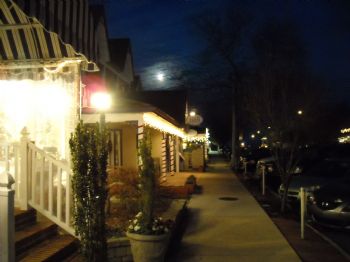 Normally I have done races on Sundays and have Saturdays to check out the local area (one of the fun parts of trying to run in every state!) but this race was on Saturday- so it was up for the 7am start ...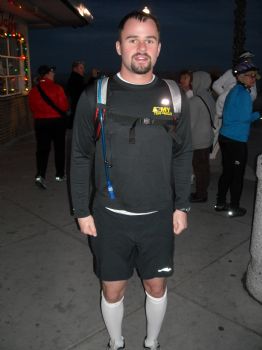 Adam was running the full (his first and after finishing he said his last for now-he's great at small distances (ie really fast) but not so great on longer runs- he had an abbreviated training as when he trained for a half-marathon he developed a stress fracture halfway into a 10 week program and then developed another one 2 weeks into the second time he tried to train.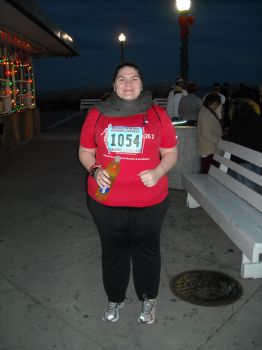 I was excited/nervous as I did not train like I normally do but felt that I could do the distance (uh...note for anyone running a race in 50 ish degree weather - you will need a jacket of some type....more on that later)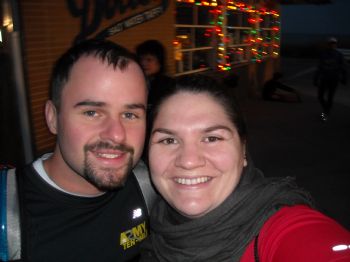 Here's a picture of the bliss of ignorance! this was by far the hardest race I have ever done and Adam has said the same....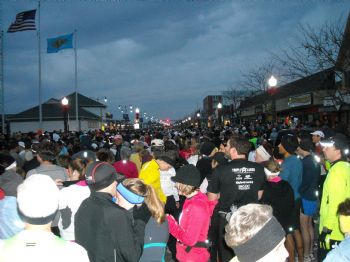 Starting field...
This race was extremely hard- here are my musing on why....
- I weighed 290lbs - the most I have ever weighed stepping up to the start of a race
-I had not trained and it showed by mile 1! I just felt out of shape cardio-wise...
-It was so cold running in a just a shirt. I have not done a race later than early November and I was unprepared. I usually warm up as the race goes on but it was impossible. As I was running and then walking (which I ended up doing the majority of the time) - I was so cold....I decided in a survivor mode to pick up some of the discarded jackets, gloves and hats.... if you had asked me if I would ever do that before the race - I would have looked mildly disgusted and say no....but faced with my arms red and stinging, I picked up what I could and figured I would drop it off at the end with the rest of the discarded clothes-whoever clothes I did pick... boy do I owe them a thanks!
-I was the clear winner of last half-marathoner to finish! at the beginning the truck picking up the cones was actually in front of me at one point. Once the path switched to the wooded trail area it crossed back and I mixed back in with the marathoners....it was mainly an out and back....but a large part I spent alone. So I had 2 things to face....one dealing with embarrassment (it was hard mentally and I just kept going thinking that being last is better than not even showing up and trying or showing up and quitting- I had heard this sediment before and remember thinking that if I ever was going to be last -I probably won't even go to the race...guess I proved I was wrong on that front!). And the second thing I dealt with was the shear solitude in the trail/wooded areas....at some point I felt like giving up but there was no one to even give up to ....I mean you are miles away from people in the woods....at the 9 mile turn around- it helped to know I was headed to the finish and my hotel so I should just keep going forward!
We did it!!!!! my time was my worst (4:36) but I definitely learned a lot about myself, my capabilities and look forward to continuing with my weight loss and running in every state.....I have now completed 5 states out of the 50....my next race is Jan 14, 2012 in SC and can guarantee I will be doing every training run! If I start to make excuses - I now have proof that even walking your training runs is a benefit instead of just blowing them off....