I haven't been feeling like myself in weeks. Months actually. Since the wedding my husband in I jumped right into trying for a baby, me going to school part time (working full time), busy conference time at work and didn't go on a honeymoon.
As a result I felt in limbo. I didn't want to start a new workout rotation in case we got pregnant. I didn't want to plan a trip - in case we got pregnant. I was constantly scared about what I was putting in my body. For some reason I worried my protein shake was bad and went back to eating cereal instead!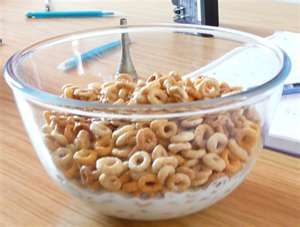 All I could think about was what day in my cycle I was. That combined with work being super busy resulting in working late most nights. School on the weekends with a course that is not my strong point. In fact, it's a course I have to take but not part of my major. So I am really struggling. Equals more stress. I still had wedding thank-you cards to you...oh yeah and Christmas shopping! Yeah right!
On top of that we are trying to get our house ready to sell and look for a new, slightly larger house.
It all began to be too much for me. I broke down and had a long chat with my husband. He felt we both took on too much too fast without a real break from the stress of the wedding.
We decided to put trying for a baby on hold. I am to concentrate on my course until my exam on December 10th. And wedding thank-you cards (which I got done this week - YAY me!) After my exam I can then focus on Christmas shopping. I also have the entire week before Christmas booked off work. I am saving that for shopping and Christmas baking.
My husband is taking over getting the house ready to sell.
It was honestly a huge relief to both discuss with my husband and come up with a plan. I went back to having my post-workout shakes in the morning.
I have decided that since we aren't going to start trying again until the new year that I would create another fitness rotation to lose that last 5lbs I want to lose. It's actually 8lbs as of last week as I did gain a few with the switch to cereal.
I am using a combination of my Turbo Fire and my Chalean Extreme.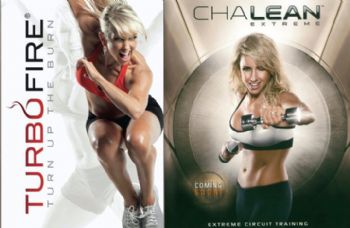 I created a routine that will take me to the end of March. It's got a lot of strength and toning combined with cardio. I have also added in yoga every week.
We are also planning a vacation now in February for two weeks. We're currently looking into cruises and I am super excited. The fact that we may go away has really motivated me to tone up and lose my last 5lbs.
I already feel more like myself. And I lost 2lbs last week already! 6 more pounds to my goal weight! I hope to by Christmas.
I also was super pumped to order myself some workout clothes from Chalene Johnson's company at 50% off! I even ordered a Fan Volume of the PIYO to try. I received my notice this morning that it's now been shipped. Just waiting on delievery now!
I may not be on much in the next two weeks as I am busy preparing for my exam in my course and it's super busy at work. But whenever I can I will check in!