Thanksgiving day and after..
Sunday, November 27, 2011
Night time run....It was extremely foggy out but it was awesome!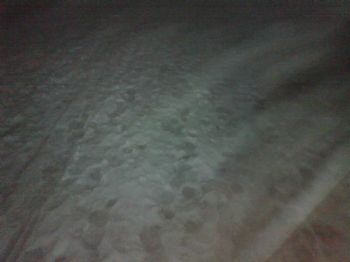 Yucky in some spots but overall -- :)
Just a short update -
Thanksgiving was fantastic for me this year. I made an extra special effort to make sure I got in my workouts during the holiday and the following day.
Thanksgiving day -
-5K Turkey Trot
- 30 min indoor cycle trainer
-Dinnertime :)
-4 hrs after dinner went to 24/7 Crossfit gym and did in one hour....
2 2000 meter rows
4 sets bench presses
4 sets Kettlebells
4 sets jumping rope
2 sets 500 meter rows (to make 5K row total)
Day after Thanksgiving
- painted bathroom - whew- that was an endurance event in itself..
- went for a 10K run
It felt good to totally trash a bunch of calories this holiday rather than pile them on!