Saturday, November 26, 2011
I stepped on the scale this morning and had an unexpected surprise.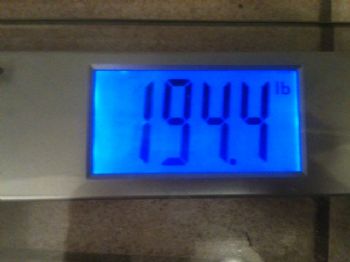 I still can't believe it. It finally happened. I have been sitting in this horrible plateau for weeks. I set this goal to weigh-in at 185 by the end of the year and as of last week there was no earthly way it was going to happen. Then my weigh-in this morning. It can happen. I can be out of the obese category by the end of this year. Best Thanksgiving I have ever had.
Before: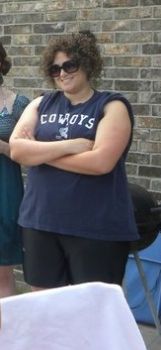 245 pounds. xl shirts and size 20 jeans. BMI roughly 39.5. This picture was taken at a pool party. I didn't bring a swimsuit because I was embarrassed to be seen in one. Peer pressure got to me and I had to borrow my friends husband's clothes to swim in. They barely fit. He is 6'3. I'm 5'6. Mortifying.
This morning: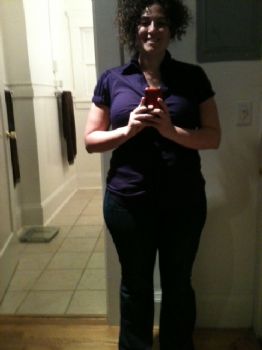 194.4 pounds. 50.6 pounds lost. BMI roughly 31.5. Size 14 jeans (baggy!) size medium to large shirts. I just bought my winter jackets in a medium.
Five weeks until the end of the year and I have 9.4 pounds to go to hit my goal weight of 185 and have a BMI of 29.9 which would categorize me as overweight and not obese.
Oh and I already have the reward jeans ready to go. I don't think I have been a size 12 since junior high.
This was this morning