We don't have Thanksgiving in UK but we do have Harvest Festival
Friday, November 25, 2011
We don't celebrate Thanksgiving here in UK like in USA. We do have harvest festival though when we count the blessings of the years harvest and spread a little amongst poor and infirm people. It is not a feast day though! Some folks have harvest suppers incorporating the harvest food. Schools and churches have special services where they collect all manner of fruit, vegetables, bread made from grain etc to distribute. Each child takes an apple or tomatoes or something to school for this occasion. But ours is earlier in the year, usually about late September. Here is a link about it.
www.woodlands-junior.ken
t.sch.uk/customs/Harvest.html
Here are some photos of my harvest this year.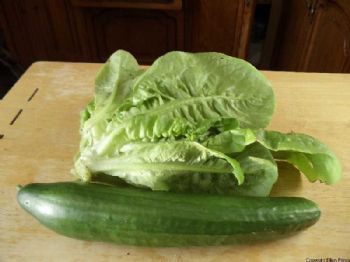 This was my first cucumber and lettuce.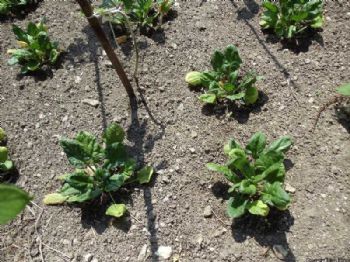 Spinach growing in my garden.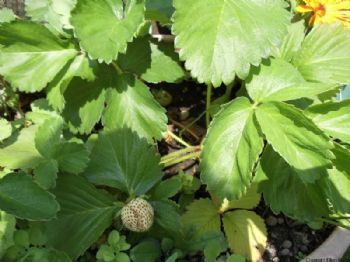 Strawberries growing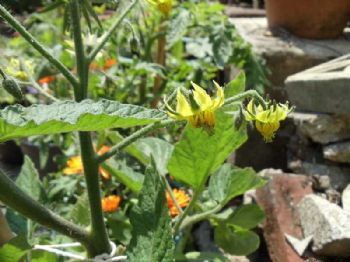 First flowers on the tomatoes on the patio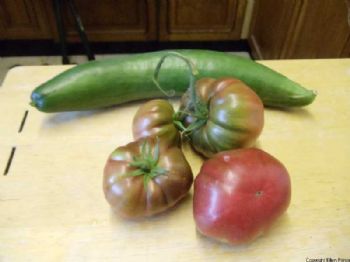 F1 hybrid cucumber and Black Russian heritage tomatoes from the greenhouse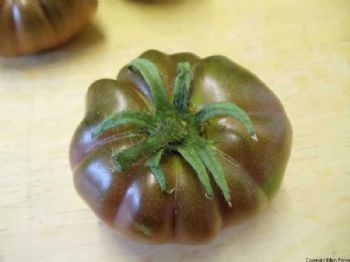 Black Russian another view! It was a wopper!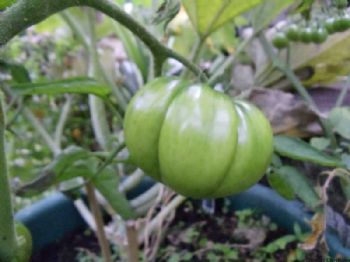 Brandy Wine heritage tomato on the patio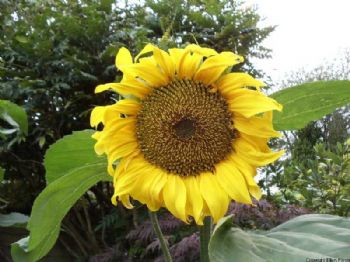 Giant sunflower
Blackberries in my garden
I seem to have lost my photo of my scarlet runner beans! Sorry! I also grew some carrots and lots of herbs.