I saw my good friend over the weekend (the one who's house burnt down and was borrow my Tae Bo collection) and she gave me a box that contained all my Tae Bo DVDs, the Billy Bands and the books. She said they simply said they couldn't salvage the weighted bar. The weighted bar went with the Tae Bo Amped series.
So...because I have all the DVDs I wanted to try them all again this week.
First up I wanted to see if I could get just as good of a workout using my weighted gloves in the place of the weighted bar.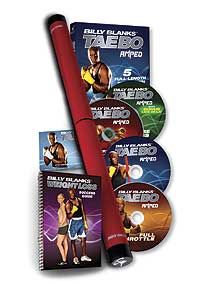 I did the Fat Blaster Cardio on Sunday and sure enough I can get a pretty good workout by substituting the weighted gloves in place of the weighted bar.
Next up on Monday I wanted to try the Basic Boot Camp.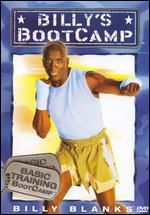 But it is damaged. It didn't look damaged when I looked at the disc but all that shows on the screen is random blocks. Boo!
So I thought...okay lets try the Ultimate Bootcamp from the same collection.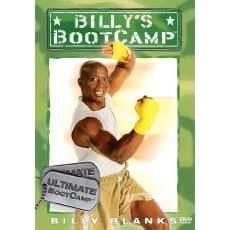 Same thing. That whole DVD collection is not doing well. I still have to try the Lower Body Bootcamp, Ab Bootcamp and Cardio Bootcamp later on this week for that set.
So I went on to Bootcamp Elite...yes I have a lot of these DVDS. lol
I put in Mission one...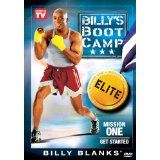 and it worked! Woo hoo! But...it wasn't a great workout. I forgot that Mission One is really more of an introduction on how to do the moves. I sweated a bit but decided to finish off my workout with HIIT 15 from Turbo Fire for some added calorie burn.
Next up on Tuesday I wanted to try another one from my Tae Bo Amped Set. I tried the Fat Burn Accelerator...nope...it won't play. It will go through all the warnings fine but it's a black screen when you get to the menu. I tried hitting the play button on my remote anyways and I can hear the sounds but it's skipping and no picture.
But the Full Throttle workout from the Amped series went in and played fine! Woo hoo.
This morning I tried the Mission Two bootcamp workout from the Bootcamp Elite set.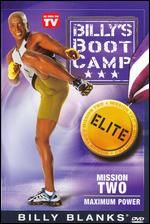 and it worked! woo hoo. It was a pretty good workout for toning. I also finished it off with HIIT 15 from Turbo Fire.
My body is sore in different places this week from doing all the Tae Bo which I haven't done in months. I do not think that any of them even compare in intensity to ChaLEAN Extreme and Turbo Fire. However, I am still getting great workouts in. And I am shocking my body again this week. Sometimes you don't need to go for the hardest thing to get in a great workout.
I am more happy that at least some of my collection was salvaged from the fire. I still have a lot more to test and will keep you posted!