Wednesday, November 16, 2011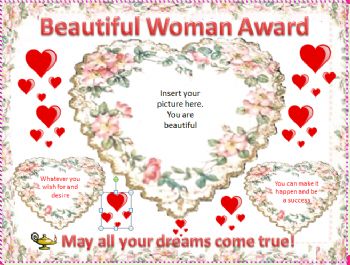 Download and insert your own picture in the certificate. You are beautiful. You are unique, You are worthy. you have a beautiful soul, a beautiful personality, a beautiful smile, lovely sparkling eyes. You are doing a great job and deserve friendship and every joy, happiness, bliss you can imagine. The world is your oyster and you are worthy.
Example: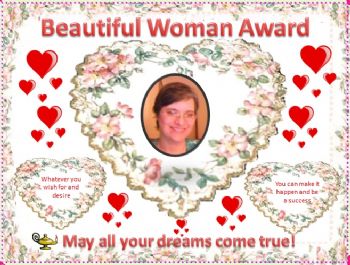 How to download: Right click on the image. Choose "Save Image As" from the pop up menu. Save. You can insert the certificate picture in powerpoint or Word and then insert your own picture into the heart.