Sunday, November 13, 2011
Finally got a chance to meet a couple of other Spark Friends. I've walked with GOLFGMA a couple of times but Saturday we were joined by JAMMGIRL & FLOWERGIRL. We met at the Rural Hall park & were able to get in a 2 mile walk in just under 40 minutes and it sure is a lot easier when you have someone to walk & talk with. The weather was gorgeous & it was so nice to meet a couple of other WinstonSalemSparkers.
L to R: GOLFGMA, JAMGIRL, FLOWERGIRL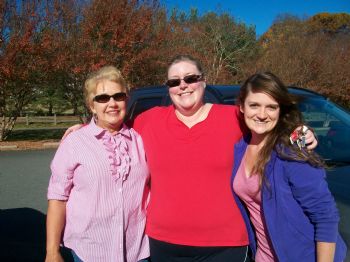 Sure hope we can do this again before the holiday craziness & cold weather set in!