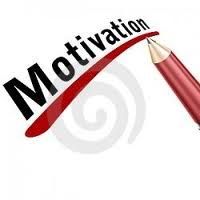 Spark Diet Stage Three Lifestyle Change
Strategy- What will Motivate You?
Having something which motivates you will be the determining factor of meeting your goals and maintaining them. Do the work and reap the benefits of motivation!
There are many ways to be motivated. I encourage you to find your motivation and make it work for you!
What types of motivation do you need? Take the time to find them and use them.
~The right motivation won't let you quit!
You should personalize your motivation as much as possible. My motivation is to bring God glory. I share with others how God is helping me reach my goals. When I reach all of my goals I will continue to share with others that I did it to improve my life and health. In doing so I will bring glory to God because He is the one who helped me the most.
HOME WORK:
~ I am going to give you a home work assignment to help you create a motivator. Write a mission statement. A mission statement describes your goal, and has key words in it which motivates you. My mission statement is:
MISSION STATEMENT:
I am a freight train bursting through challenges. I carry heavy loads producing great results. I conquer weakness and stride to my next adventure. I seek the strength of God and magnify His brilliance. I am a freight train never stopping, always delivering, and always moving forward!

FIND WAYS TO MOTIVATE YOURSELF:
- movie
- book
- bible quote
- mission statement
- make a collage
- create a new Sparkpage
- join a Sparkpeople challenge
- find a accountability pal

Proverbs 3:5
Trust in the Lord with all your heart & lean not on your own understanding, in all your ways acknowledge Him & He will make your paths straight.