V/Blogging is helping with SO much, but, I still need to work on expressing my thoughts into words...
The WHOLE reason for the snow angel thing is this: I am changed. I choose to LOVE life not FEAR it.
Crystle understands (many do), but, everytime I think of battling my fear of getting out and embracing what is, I know Crystle understands.
There is NO room for fear when you choose to love life.
I'm choosing to LOVE my life.
I changed my name from SNOWGLOBEMAMA which represented my feelings of being entraped in a cage of fear.
I've busted out.
This is my tribute to freedom. Freedom to love life.
Calories burned:
Shoveling Snow (no blower)...408 calories per hour
Building a Snowman...285 calories burned per hour
Having a Snowball Fight...319 calories burned per hour
Making Snow Angels...214 calories burned per hour
[Assuming a body weight of: 150 lbs more burn if you weigh more!]
Be Blessed.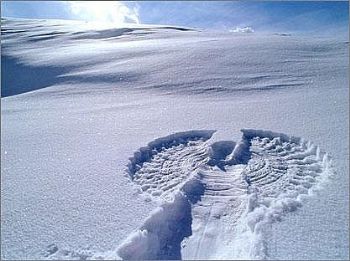 {The fall back into the snow angel was an after thought...I wasn't being a sucker for punishment...I just figured.."PHOTO-OP! Maybe I can catch a clip off of this video and use it as my profile picture if my daughter gets this." I am weird, not THAT weird.}










"And the day came when the risk to remain tight in a bud was more painful than the risk to blossom..."NAVYMOM133