My favorite time of year is Christmas. I mostly enjoy everything leading up to the holidays. Shopping, baking, get to-gethers. I just love it all. So I am pumped for the holidays.
Since losing the weight and embarking on my new healthy lifestyle I have significantly reduced the amount of baking I do. I love to decorate gingerbread houses and cookies. So I always do that. And I make one or two more things to bring with me to gatherings.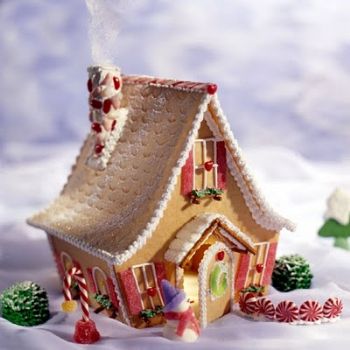 Usually I don't eat the gingerbread house. It's been a tradition to break it on New Years Eve. So I always take it with me to the New Years Eve gatherings and everyone takes pieces all night.
I didn't go overboard on Halloween candy. In fact, I didn't really eat much of it at all. I had a few but only about one a night and not every night. Just the occasional treat if I could afford it in my daily calories.
Today I did HIIT 30 Class.

I have a confession to make...I have been avoiding HIIT workouts because for some reason I got it in my head that this would prevent me from getting pregnant. After some friends and my mom talked some sense into me I realized that my body is already used to doing these kinds of workouts. So it should not interfere. If I was trying to conceive and have never done HIIT before, well then it may be more strain on my body then I need.
Regardless...I didn't realize how much I missed them. Felt great!
I followed HIIT 30 with Upper 20 class
I am loving how my arms are looking. Especiallly my shoulders and biceps!!! Definitely worth all the hard work to see my toned arms.
I also got my wedding photo proofs from the photographer. Wow! All the hard work paid off. I don't have any under-arm flab. My arms and shoulders looked toned in the wedding dress. It just made me realize how far I have come and that it was all worth it!