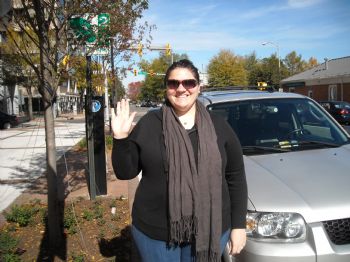 So I had a wedding to go to in Philly this weekend and after loading up the car we were off...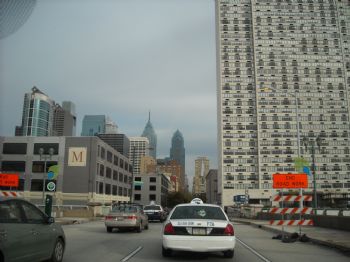 I've never been to Philly before and the city skyline was great driving in. I had no idea that in Philly the roads are very narrow - at one point a bus was so close I actually could reach out and touch it!!!!!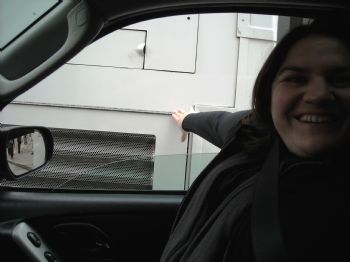 We stayed at the Rittenhouse Hotel (where the wedding was held)- I think the nicest hotel I have stayed in was a Marriott but this one was extremely nice! It had champagne and strawberries for checking in guests!!!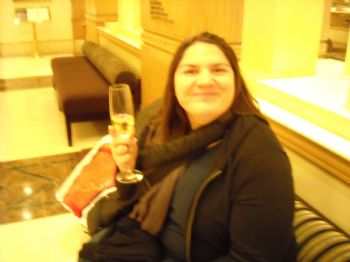 The view was great and for some unknown reason we were upgraded at no cost...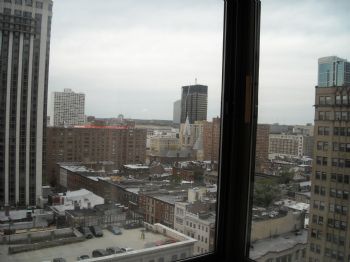 Then it was time to get ready (I had to actually sew the front of my dress as I'm in between sizes and the bottom fit fine but the top was to big...nothing but class here sewing while wearing my dress)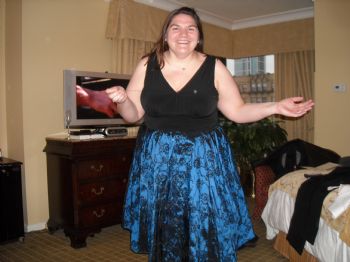 Adam looked extremely cute in his tux's and posed for some funny photos!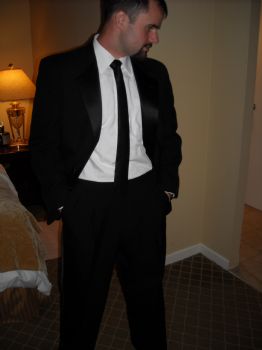 I ordered room service (indulgent but soooo good as it was snowy outside and hot chocolate was in order!)
We of course stopped at Geno's & Pat's (even though the weather was getting worse)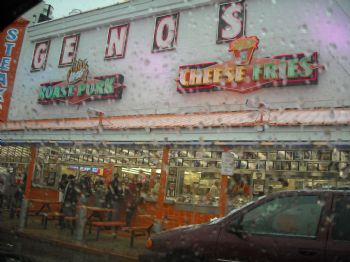 Then it was off to slowly make our way back to DC (with pretty views- it was great to see the Fall colors in the snow)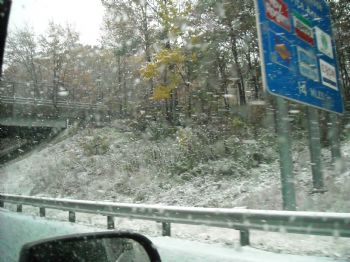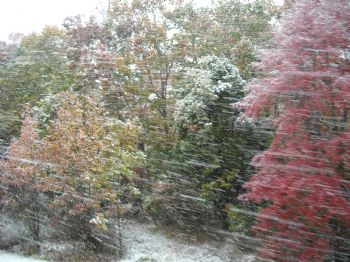 We ended up stopping at a Cracker Barrel ( I haven't been in roughly 3 years - back-story - I used to go all the time! And love it to say the least) Well besides the ambiance of drinking hot chocolate in snowy weather while sitting in a room with a cozy
fireplace - I really didn't like the food anymore...it was just so heavy and saturated that I ate a bit or two here and there and then decided me & cracker barrel weren't friends anymore!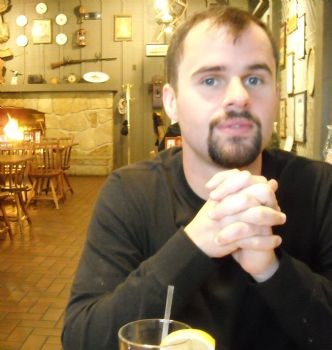 Overall I'm happy with my last week- I lost 1.1lbs again! Yah! So for 2 weeks I have had a daily 500 calorie deficit and have lost 2.2lbs in total which 500 x 7 days= 1lb so with that proof - I'm committed to having a 1000 calorie deficit for the next 2 weeks and see what results I get!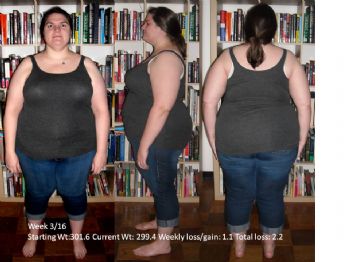 Have a great week!