Monday, October 31, 2011
This year has been my favorite in many many years! I am skinnier than ever before, I had plenty of places to go celebrate, and my costume is pretty amazing! I feel beautiful and classy in it...and it's just really fun to wear!
This is my full outfit:

I'm wearing an indian saree, bangles, a bindi (the jewel between the eyes), a ring, earrings, and some temporary tattoos meant to look like henna!!!
Here's my henna: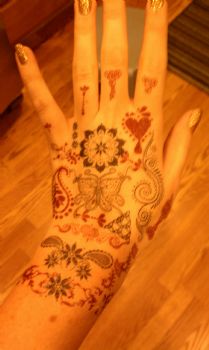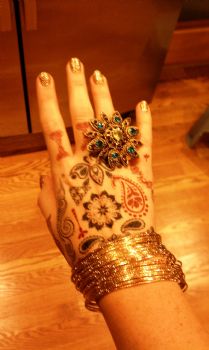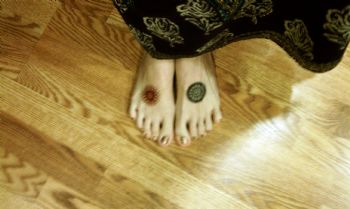 Here's my jewelry and makeup:
AND...as a bonus, here's my roommate and her fiancÚ in their costumes! They are the couple from Grease! They are so cute together!!!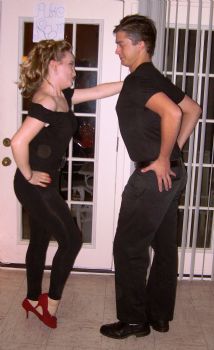 Like I said...Best. Halloween. Ever!