Monday, October 31, 2011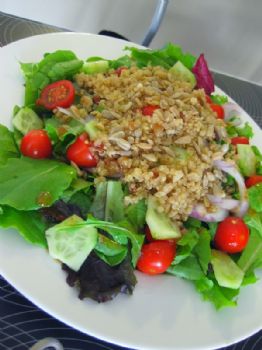 Salad with leafy greens, cucumber, grape tomatoes, red onion, quinoa and sunflower seeds! Yum! With a slice of whole-wheat bread on the side!
And the best thing about a dinner-sized salad is that I can eat it at 4:45, before my workout, and then still have room for a good-sized snack between the gym and bed!