Thursday, October 27, 2011
Well it's been 2 days since my post and I'm still sick and tired of the dimples, lumps, and bumps. I'm actually watching what I eat... imagine that! Instead of a heavy breakfast I'm having my cup of coffee with regular creamer, having some sort of weight smart shake for a morning snack, a salad for lunch with soup or fruit, and a SENSIBLE dinner. Before I would stop and eat out if I were going to get home after 7PM. I'm proud of me! Last night after my daughter's basketball game (8:30) I drove home and had a turkey sloppy joe with 1 - yes 1 - serving of chips!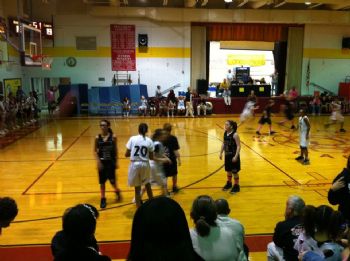 My daughter is #20.
It's working! Now to stay motivated.