Tuesday, October 25, 2011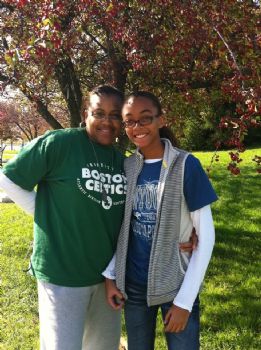 This is me on Saturday - yes hiding behind my tiny tiny 12 y.o.
Yes, I started over a month ago and it seems that I only keep starting over. At least I've been consistent right? NO! I'm tired of being uncomfortable in my clothes. I'm tired of wanting a hug from my husband but not wanting one for fear of him touching the newest bump and lump called my body. I've always wanted dimples but NOT ON MY LEGS! This is absolutely gross. When I am going to get sick and tired of this? NOW! I'm sick and tired of my knees aching, my returning nightly heartburn, the way I feel after stuffing another piece of food in my mouth only because it's good and not because I'm hungry. The time is now. Who will join me?