True confessions of a Marathoner!
Wednesday, October 19, 2011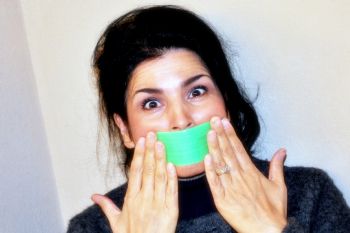 I stopped tracking my food and I've gained weight! There you have it!!!!

I stopped weighing in about a month ago because every week I saw my weight creep up. My husband said it was muscle but I told him " muscle doesn't jiggle!!!" I finally faced the scale and have changed my weight tracker to reflect my current weight.
So I ask myself, how can this be? I was running weekly with long runs up to 23 miles? And.....eating healthy too!!! I am here to tell you my friends, a person can still gain weight if you don't watch your intake; no matter what level of activity you are doing!
I been out of the habit of not tracking for months, closer to a 1/2 year. I am telling you my friends, it has been a struggle getting into the habit of tracking my food again! Am I the only person in the same boat? Are you struggling with just the basics of tracking your food? Do you need accountability and encouragement to help you with this area in Sparks? I'm here to help and in hopes you will help me too.
So here's my plan to get back to the basics of Food Tracking 101. Everyday when I complete a day of tracking I will give myself a the smiling face "goodie". By the end of the week, I want to see at least 6 smiling faces fill my goodie page, then 12, then.. 18.............until I have established tracking my food intake again. My goal is to collect 30. Are you with me? If you have any questions on how to give yourself a goodie, let me know and I will be happy to help you out. I also would like to know who is with me so click on the following link or go to the "General Team Discussion Forum" under the topic "Basic Food Tracking 101" and let me know if you would like to join me!
By the way..... when I first came to the "Live~It's" team, our leaders posted weekly and monthly challenges as they are doing right now. I was losing an average of 2 pounds a week participating in those challenges, losing a total of 70 pounds! I fully believe joining in their challenges is the way to go and would encourage you to participate with them. Trust me, you will see results!!!
For those who want to establish or reestablish just your food tracking I'm here for you.
Blessings, Rachel

www.sparkpeople.com/mysp
ark/team_messageboard_thre
ad.asp?board=0x39684x44669137