Monday, October 17, 2011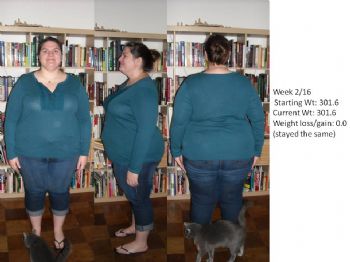 So I stayed the same...not unexpected as my exercise was spotty and I was more focused on getting my calories ranges in order (I succeeded!).
I had a good weekend and enjoyed the great weather! I now walk half a mile to the metro twice a day for work and really liked the way some of the trees have been changing and had Adam (who sometimes will be walking home at the same time) snap a picture...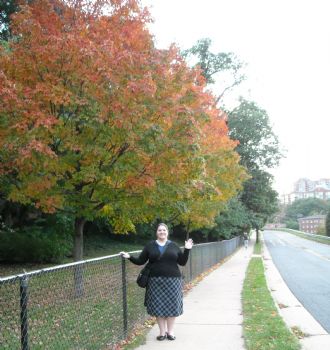 I went through my closest tonight and found all the pairs of jeans I have.
I started out initially at size 24/ size 26 (312.6lbs) and after losing 122lbs I went down to size 10/size 12 (190-196lbs). Then due to my unhealthy way of manipulating ww's to lose weight (and stalling my metabolism) - I started to gain and had to rebuy jeans that I had throw out....
So as I transition from size 24 (way to bagging) to size 22's - I laid them all out as a kind of motivation tool to show myself where I had been (size 10's) and where I was heading (slowly but surely back to that size...I mean hey I already have every size from here to there!)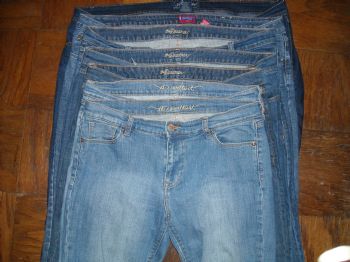 As a side note - here's what my lunch hour looks like now that I have a new job.
..
My work is very supportive of people using the small gym in the building and I can get in a 30 minute elliptical workout (then use the other time for changing and showering).
I've officially been at my new job for a month this week and have started to take advantage of this perk! I burned 250 calories and when I first felt a little let down that it was low- I then times it by 22 days and realized that just sticking with this will most likely account for 2 lbs lost per month!! Ya!!!
Have a great day!