Sunday, October 09, 2011
When I first joined SparkPeople a picture that motivated me was one of a fellow Sparker holding a 50lb bag of dog food in the store. She had blogged about how much it had weighed and how heavy it was even to pick up for the picture and how she was NEVER going to do that to herself again. I said to myself if I ever made my 50lb loss then I would do the same picture to remind myself.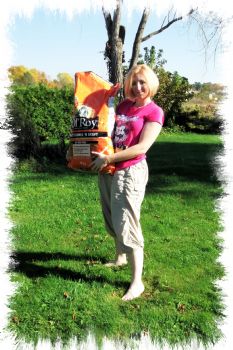 The cartwheel was because I saw a Sparker do a cartwheel on video when his SparkFriend reached their goal. I love cartwheels. I said to myself if I ever made my goal I would vlog my first cartwheel after losing the weight (no matter how unrefined!) because I wanted to do them again and, let's face it, it's a CARTWHEEL!!!!!! Self-High-Five!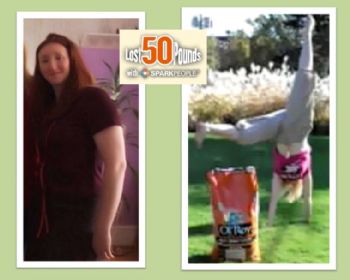 Blog, "I Did It! -50lbs with Sparkpeople!"
www.sparkpeople.com/mypa
ge_public_journal_individu
al.asp?blog_id=4524424