Sunday, October 02, 2011
Playing with Huck and Meg's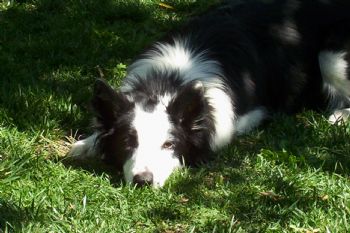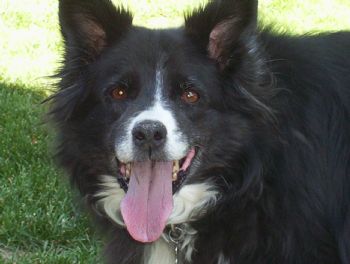 Sparrow in our tree watching me.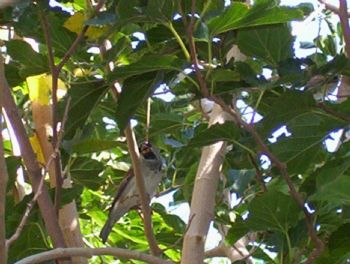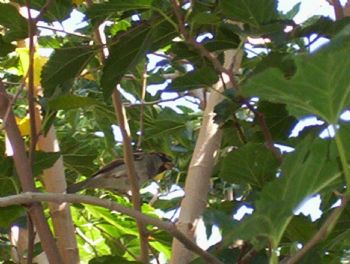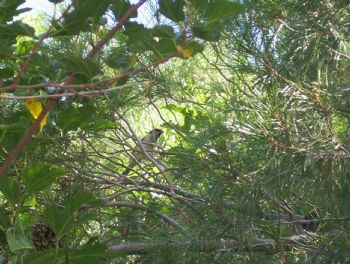 More leaves turning gold
Last few days we have had interesting clouds.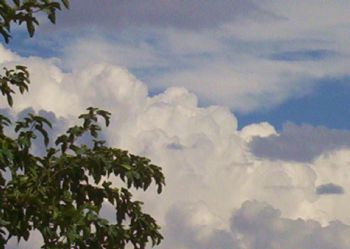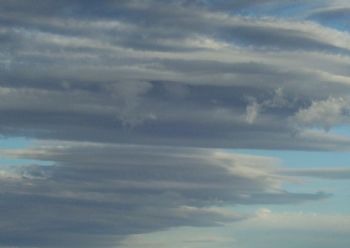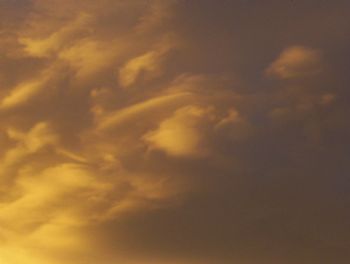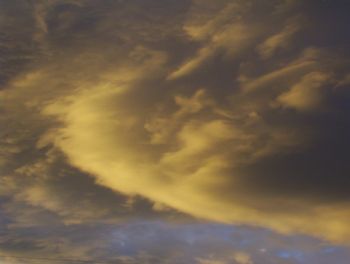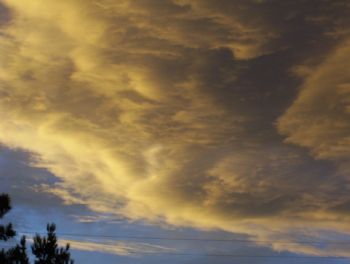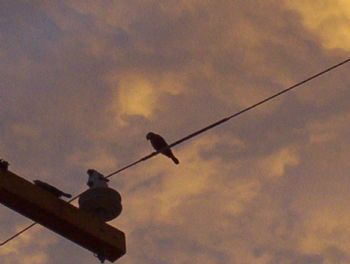 The birds are Brewer's Blackbirds, again watching me. I must be interesting hehe..The birds don't show up very well, but I love the clouds. Almost looks like a painting.
Birds in our backyard.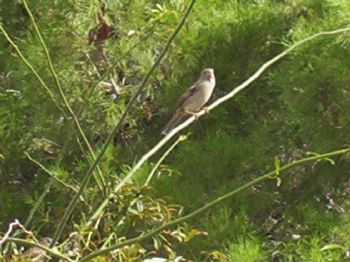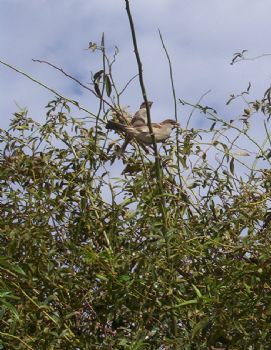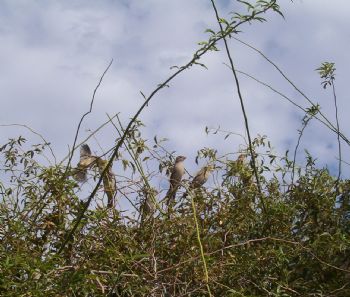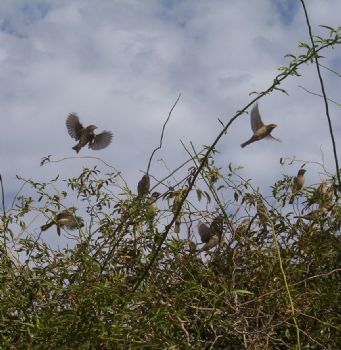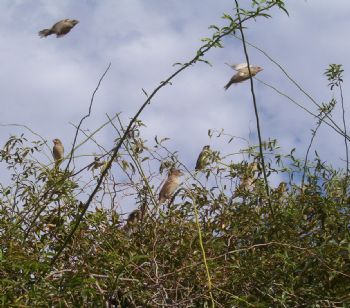 Sunset with Blackbirds.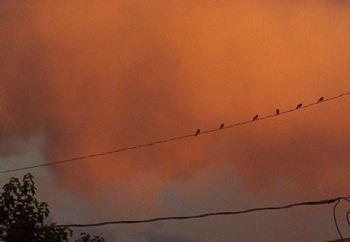 Let's see what tomorrow brings!
Have a fantastic Sunday everyone!!!!