on the upswing *ZING!ZING!!*
YES, it has something to do with my man FINALLY making his way home.
YES, it has something to do with putting my plans for building an Ark on hold and actually getting outside!
So what!
I owned Drama Mama months ago and part of this lovely package is that my life impacts me...a lot!
I LOVE my life I would rather breath the darkest days then sigh an uneventful existence.
Life is for living.
I LOVE that I have a hubby that acts like he's 75. It balances my inner 12 year old.
I LOVE that I have 5 children....I have someone to wear out and keep my A.D.D> entertained.
I LOVE that I got a camera of my very own after years of not having one!!!
I LOVE that my clothes come from consignment. They're only going to change with the seasons anyway and I NEED the next XBOX 360 Shoot 'Em Up game....or really I HAFTA get me that Glo-In-The-Dark yarn. I mean. HAFTA!! I'm going to make my best friend a complete layette in it and NOT tell her. That way when she lays her baby to bed at night and her baby glows it will TOTALLY MESS HER UP!!!.
ROFL.
It'll mess her up good because she loves life A LOT more than me cuz she's on baby #9!
I LOVE how my kids convinced me to stay up and watch Mentalist on CTV last night. Oh, Patrick Jane you are sooooo brilliant.
I LOVE that I know myself well enough that if my hair straightener fritzes I will go mental. Same with the the Moroccon Oil...if Sarah uses that as body lotion and I have to go through another bad hair week again until 'pay day', I will love that I know myself enough now that I know those things may send me to the Loonie Bin.
I LOVE that my daughter acts all 'cool' in public but is really Strawberry Shortcake.
I LOVE my ankles. Hello friends...thank you for not hiding anymore!
I LOVE that my piano has wheels. It made it easy for me (and Bruno Mars) to move.
I LOVE that SparkGuy visited Cheri on her SparkPage yesterday and I got to eavesdrop...I felt like I was Celebrity Spotting...it was like I was spotting Justin Beiber.....okay....not him, but, you get the idea!!!!
I LOVE this place!
I LOVE how LOVE multiplies!
I really need coffee...
SO. the link for the Chicka Chicka Boom Boom work stuff for my JK :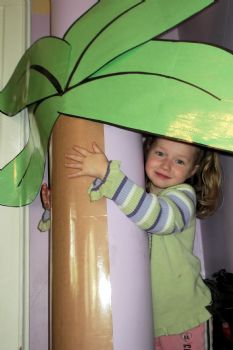 www.confessionsofahomesc
hooler.com/blog/2010/03/ch
icka-chicka-boom-boom-lapb
ook.html
We're working on the Lapbook.
Some random photos cuz I'm high on life!
LUCKY YOU!
My 13 yo John & I (Yes, he is strangling me)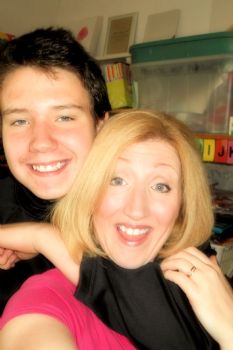 My 12 yo Kate & I (Wanting to hunt down her doggie...somewhere out there....)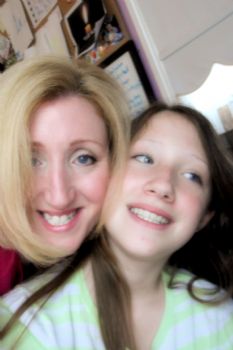 My 7 yo David & I in front of the SUNFLOWERS!
My 6 yo Jojo & I in front of my lovely Morning Glories and Teki Torches.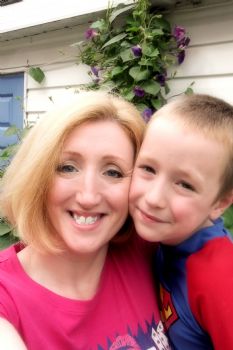 My 3yo Sarah with Cruzer. I had her too wound up climbing the indoor 'Tree' and everytime we hugged she was flopping all over the place and her head was missing from photos...so, no me in the photo. Oh, I think we're OKAY with that. I don't think we're suffering.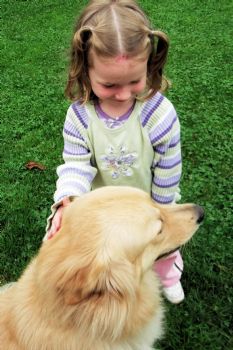 My doggie and his ridiculous amount of kisses. I mean ridiculous!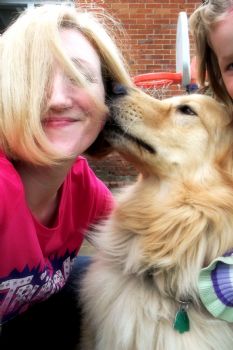 Hope you have a wonderful Weekend if I don't get in tomorrow. I hope I do, but, I have a feeling we're focusing on Katie's room while her Daddy is at work the next two days. That way when he is home we won't wake him up.