Stage2 Strategy- Eating the Right Stuff
Monday, September 26, 2011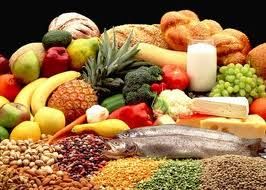 In this video blog I talk to you about getting serious about what KIND if food you eat.
Stage Two Spark Diet Strategy- Eating the Right Stuff
Strategy- Eat the Right Stuff
www.sparkpeople.com/mysp
ark/stage_diet_strategies.
asp?diet_stage=2&strategy_num=2
Action Steps:
1) Plan your menu for the whole week (or every day) using the meal planner (The link below will take you to all 3 of Sparkpeople's Action Steps)
www.sparkpeople.com/mysp
ark/stage_action_steps.asp
?diet_stage=2&actionstephtml=2
2) Get at least 3 servings of "good" carbs (complex carbs) every day this week
3)) Get at least 3 servings of fruits/veggies every day this week

Hebrews 12:11
No discipline brings joy, but seems grievous & painful, but afterward it is peaceful fruit of righteousness to those who have been trained by it.
I believe in you! You CAN do this. Take God's hand, feel HIm within your life as you seek Him with all of your heart. He will reveal HImself to you. He will to speak to you and help you. Take His hand, follow his steps, and feel His arms surround you with HIs love and care. He is just a breath away. He carries us within HIm!