This past weekend, we went to Charleston, SC to celebrate my birthday. My birthday isn't actually until Tuesday, but I wanted to go to a particular restaurant in Charleston. So we decided to have a night in Charleston. We found a bargain on Priceline, and packed our overnight bags.
We started off by taking a walk on the waterfront, where we spotted wild dolphins chasing fish. Unfortunately, we have bad luck with the camera, and weren't able to capture any on camera.
We mostly wandered around town, window shopping. The only things I bought were spices from a spice shop - cajun blackening seasoning (I love these on baked chicken wings) and a Moroccan blend.
We got checked into our hotel and got ready for dinner. The humidity was so high, I didn't bother to straighten my hair, and just left it curly.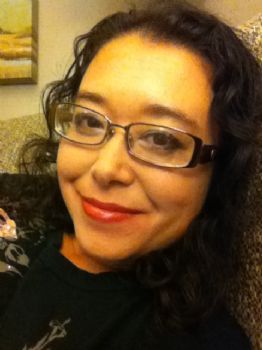 We went to one of our favorite restaurants for cocktails, but don't eat there too often. We had our usual martinis to start.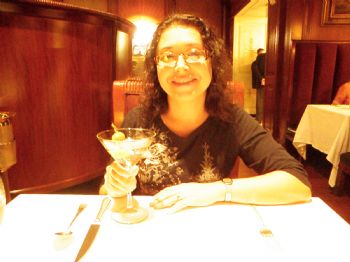 We splurged and ordered a 4 course meal ala carte. We had crab cocktail, caesar salad, a NY strip with a port wine reduction sauce, and brussel sprouts and roasted cheese tomatoes for sides. For my birthday dessert, we shared a chocolate molten lava cake.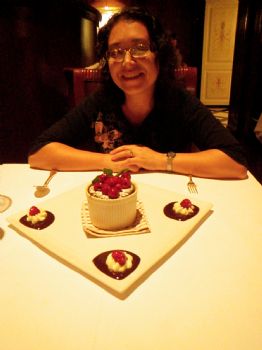 This all ended up being way too much food. We packaged up half our steaks and most of our sides to stash in the mini fridge. We did, however, finish the cake! It's 50% fewer calories when you share!
We were planning on taking an evening walk after dinner, but were too full. We just decided to go back to the hotel and pass out in a food coma.
Today we mostly spent with more window shopping and picking up weekly groceries. We don't have a Costco in our area, so we stock up on goodies whenever we are in Charleston. I picked up a tenderloin roast and flank steaks for dinner in the week, along with brie, cheddar, and artisan lettuce. I haven't been cooking much lately, but with cooler weather setting in, I'm in the mood for roasts.
It was a nice, low key birthday, and I'm set up relaxed for the upcoming week!