Saturday, September 24, 2011
Tomorrow is my first weekly weigh in. And today I did great! I am really proud of myself. I have a thin husband (5'11" and 168 lbs), and thin children. They love to eat and not always the healthiest either. My husband loves snack food. And today was the first day that I have had to resist the temptation. And guess what!? I did it! No sugary cereal for me, I had my nice healthy ViSalus shake for breakfast. Then at lunch they all had bologna sandwiches. I had a grilled chicken salad. :-) Yay me! Then dinner they had mac n cheese, carrots and chicken. The carrots and chicken aren't bad, but the mac n cheese is loaded with fat and calories. But I had my ViSalus shake. I added peanut butter, and the chocolate powder mix, and it tasted almost like a butterfinger. Total of 265 calories and 26 grams of protein!
So here it is, my "Before" Picture. Taken 9/24/11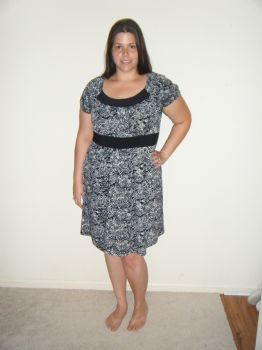 I think I am going to try and take a picture weekly... maybe biweekly. We shall see.
Well I am off, I got movie night with the hubby! ;-)
Hope you all have a great weekend!