Hi all ,
I am back from the rental house remodel . We were able to put in some
more hours 8 today . We got some windows closed in and a new one
installed and closed all in very nicely. I personally reframed and installed
the front door including locks and a deadbolt. We were able to lock the joint
up upon leaving this time. The wife and my DD worked on the draining ditch
and cutting small peices of wood to close small gaps around windows.
We decided to go balistic on the roaches again tonight and I used some
termiticide spray all over the place and the Wife put boric acid in the outlets.
Hoping when I go back solo on sunday that the extra boost has knocked
em back. I do not expect them to be all gone ..
B U T hey , a boy can dream of roachless work days right?
Day 359 of my NEW PLAN and all is going great? Yes !
Spark People loss total pounds- 36.2 as of 9/15/11
Short Term goals :
Weight:
269 (again... 6.9 to go baby!) __ reward = New pair of carpenter jeans(like the ones in my background on my page that are way to big now)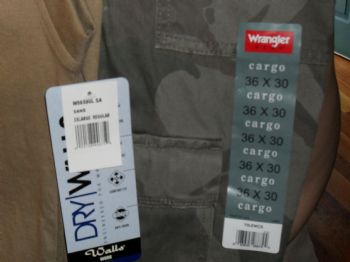 These are my new pants I plan on owning very soon!
263 (again to 50 pounds gone 13.9 to go ! )__ reward = New 75 pound dumbbell (I have decided 75 single arm dumbbell will be my last)
262(low in years)__ New pair of jeans and underwear/socks!
259 __ Party ...One day off no counting no exercise ..fun fun fun !!!!
255__New shirt
249 __ Vacation amusement park( I can fit on the rides!!!)
245__ New wardrobe 3 of each ..shirt,pants,etc etc!!
239 (Maintain)__ Vacation to Universal studios / Disney in Florida and visit my family there!!!
Strength:
3 minute pushups test goal 150 (122 current)__ New pics for my sparkpage, free 1,000 calories and a movie out !
bench 300 pounds max out(240 current)__ Meal out!
curl 60 pounds each arm 10 times(40 now,60 7 times)__ New 75 pound dumbbell ,meal out!
curl 75 pounds each arm 3 times__ New Everlast shirt and shorts/joggers
curl 75 pounds each arms 5 times__ Day off workout/and calories count
curl 75 pounds each arms 10 times__ 3 days of rest from strength training!
Life is Great and God is Greater for Strength , my family
,children and Amazing wife , my spark friends , spark teams ,
many material and other blessing in my life and The ability to
get up period !! !!
To exercise with little to no pain most days! YES!
1) eating Healthy? YES !


2)calories in healthy range ( 1700 to 2250 if major workout or walking over 3
miles add 350 calories) ? Yesterday No
Today~~ Yes


calories eaten ? yesterday~~ 3450 nopers
Today~~ 2046 Yes


3)exercise: Steps goal 4250 a day (2130 steps= 1 mile)?
Yesterday ~~ 4000 no
Today 11041 Yes


Workout or hike minimum 30 minutes?
Yesterday~~ Yes


Today~~ Yes


Cardio (10 minutes minimum) ? Yesterday ~~ Yes


Today~~ Yes


4) blog for motivation? YES


5) read other blogs and posts for extra motivation ? Yes


6) weight loss-not required but nice to see- +/-
last weigh in 276.8
next weigh in 9/28/11
last weekly loss/gain checked 9/15 - /+ 1.8
I am happy to continue to work towards taking the weight off


7) Did I get 7 hours of sleep last night? Yes 7



for reading my blog !
Have a

Happy Happy Day!