Monday, September 19, 2011
Just looking at old pictures tonight when I came across the BEFORE pic.
I can't believe our transformations!! WOW WOW WOW
This is my wife ChelleJoBean and I (with Emily) in China in 2005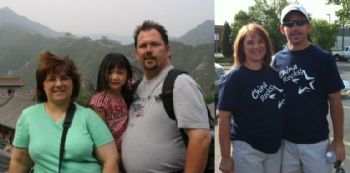 the After picture was taken in July of 2011 in Tulsa, OK.