Well oh me, oh my, oh
Monday, September 12, 2011
I thought I put a picture here but it looks like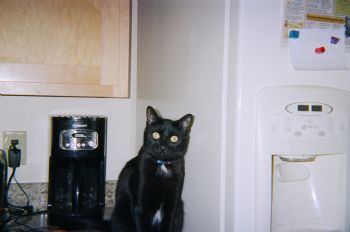 it found it's way into my blog. It is Archie wanting his morning snack before he will let me make coffee.
I am back to normal life .. my neck and upper back pain is going back to normal.
I feel actually,,,, good! So here is for keeping on walking and stretching.
How do I prevent others from making me feel guilty when I cannot fit them into my schedule?
I am a busy girl. I work... volunteer and paid. If we cannot get together because our schedules do not mesh.... it just means we are not walking in the same direction right now.. As the days go by things will change again.. Keep in touch and our lives will touch..