A big day of Home schooling going on today .
Trying to get organized of things to do on the rental when
we go back down. Going to have 2 days this week to work
on it.. So will be trying to get a lot done on those days of course.
Day 349 of my NEW PLAN and all is going great? Yes .
Spark People loss total pounds- 38.4 as of 9/11/11
Short Term goals :
Weight:
269 (again... 4.7 to go baby!) __ reward = New pair of carpenter jeans(like the ones in my background on my page that are way to big now)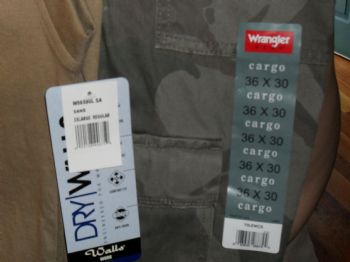 These are my new pants I plan on owning very soon!
263 (again to 50 pounds gone 11.1 to go ! )__ reward = New 75 pound dumbbell (I have decided 75 single arm dumbbell will be my last)
262(low in years)__ New pair of jeans and underwear/socks!
259 __ Party ...One day off no counting no exercise ..fun fun fun !!!!
255__New shirt
249 __ Vacation amusement park( I can fit on the rides!!!)
245__ New wardrobe 3 of each ..shirt,pants,etc etc!!
239 (Maintain)__ Vacation to Universal studios / Disney in Florida and visit my family there!!!
Strength:
3 minute pushups test goal 150 (122 current)__ New pics for my sparkpage, free 1,000 calories and a movie out !
bench 300 pounds max out(240 current)__ Meal out!
curl 60 pounds each arm 10 times(40 now,60 7 times)__ New 75 pound dumbbell ,meal out!
curl 75 pounds each arm 3 times__ New Everlast shirt and shorts/joggers
curl 75 pounds each arms 5 times__ Day off workout/and calories count
curl 75 pounds each arms 10 times__ 3 days of rest from strength training!
Life is Great and God is Greater for Strength , my family
,children and Amazing wife , my spark friends , spark teams ,
many material and other blessing in my life and The ability to
get up period !! !!
To exercise with little to no pain most days! YES !


1) eating Healthy? YES !


2)calories in healthy range ( 1700 to 2250 if major workout or walking over 3
miles add 350 calories) ? Yesterday no
Today~~ Yes


calories eaten ? yesterday ~~~ 5000 ish bday cake ,pizza soda... a over over over indulgence
Today~~2755 Yes


3)exercise: Steps goal 4250 a day (2130 steps= 1 mile)?
Yesterday ~~ 3700 no
Today~~ 6816 3 miles and a bunch of heavy lifting moving a piano 2 times.
Workout or hike minimum 30 minutes?
Yesterday~~ no
Today~~ Yes
Cardio (10 minutes minimum) ? Yesterday ~~no
Today~~ yes
4) blog for motivation? YES


5) read other blogs and posts for extra motivation ? YES


6) weight loss-not required but nice to see- +/-
last week weigh in 274.4
next weigh in 9/14/11
last checked 9/11 - 2.4 loss
I am happy to continue to work towards taking the weight off


7) Did I get 7 hours of sleep last night? Yes 7



for reading my blog !
Have a

Happy Happy Day!