Featured on Daily Spark
Wednesday, September 07, 2011
Hmm did anyone happen to notice this blog today on Daily Spark?
www.dailyspark.com/blog.
asp?post=order_the_sparkpe
ople_cookbook_today
I happened to recognize someone on there! ME! Crazy.
Yup, on October 4th the SparkPeople cookbook is coming out and I'M going to be in it!! It feels like I was interview yeeeaars ago, even though it wasn't quite that long ago!
Thank you to all of my Spark friends who have encouraged me, lifted me up, and shared your own stories with me throughout this journey.
Even when I make you question my sanity...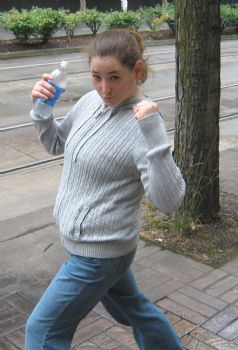 ...you have still stuck by me. THANKS!!!!