I had such an amazing wedding. Everyone really pitched in and helped to make it such a great day and I am so very thankful.
I danced all night long! hahaha...here are some pictures of the wedding...still waiting on the photographers pictures...
Here is the cake I made for my wedding. This is just before I drove it to the hall.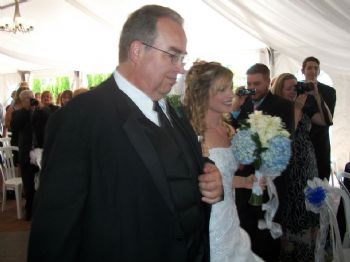 Here is me walking down the isle with my dad.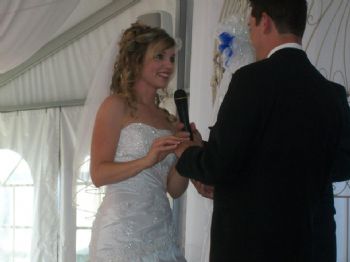 Giving Scott his ring...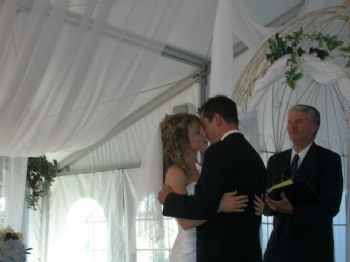 First kiss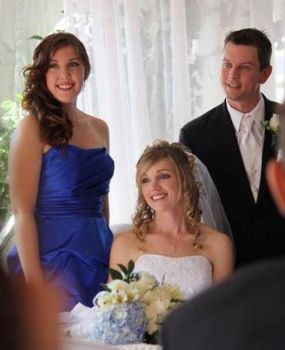 Signing the marriage license....My sister and maid of honor with Scott and I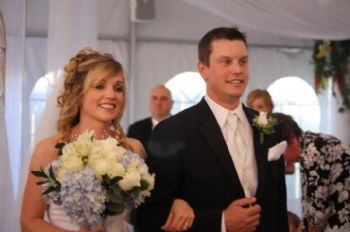 Now husband and wife! hehehe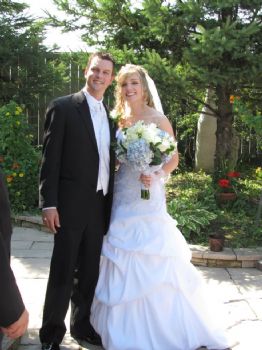 Scott and I just after the ceremony
This is when we were getting photos taken at the beautiful gardens...this one was actually taken with the Best Mans phone! hahaha
Me, Scott, his parents, sister and our ring bear and flower girl!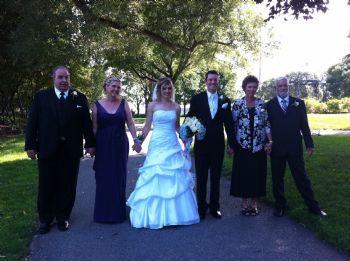 love this one- my parents, Scott and I and his parents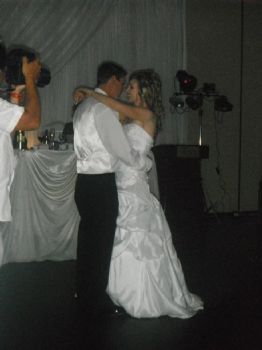 And here is one of our first dance.
I am still eagerly waiting for more photos! hahaha But I couldn't have asked for a nicer day. It was so beautiful out!
My parents laughed at me but I woke up early and did HIIT 15 from Turbo Fire the morning of my wedding! hahaha Even though it was a busy week I only missed one day of working out! I needed it though. I was stressed with everything that needed to be done.
I have the best family though! Everyone really stepped up and helped so much that everything got done and I had an amazing wedding!!