With the start of Week Six in the 5% Summer Challenge, I thought it best to review my goals to see where I'm at:

1) Maintain weight as I'm about to reach goal (WooHoo!) .

2) Average an hour daily cardio and strength training

3) Track food and fitness daily

4) Eat six or more servings of freggies (fruits and veggies) daily

5) Drink at least 12 cups of water daily

6) Sleep 7-9 hours a night six days a week.

7) Satisfy 4-7 recommended levels of: calories, fat, carbohydrates, protein, fiber, calcium, and sodium daily.

8) Spend at least 15 minutes daily in the study of God's word.

9) Do something fun at least three times a week .

10) Complete the knitting of one prayer shawl.
While I actually have to admit that I miss the high to be had with losing the equivalent of a pound of butter each week since being an active Teddy Bear, I'm happy to report that I have maintained my weight loss for nearly six weeks.
I continue to be blessed with a sense of wonderment and awe at discovering life around me, whether it be in my beautiful teammates, in my many SparkFriends, or in my own back yard. That includes YOU! Here's a Florida butterfly that I captured (by lens only) in my back yard: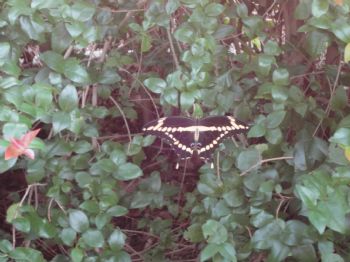 "Do not conform to the pattern of this world, but be transformed by the renewing of your mind. Then you will be able to test and approve what God's will is—his good, pleasing and perfect will." (Romans 12:2)
I appreciate the special contact I've had where often the revelations and meaning of life are revealed with special thanks to: Carolyn, Susan, Linda, Carley, Shelby and Shelley. I also thank the many new friends that have nearly doubled my SparkFriend listing and brought a new delightful dimension of my Sparking after getting a taste of "celebrity" when my weight-loss story reaching new blog heights.
I AM wonderfully reminded about who I am as a
1) a child of God . . . "For you created my inmost being; you knit me together in my mother's womb. I praise you because I am fearfully and wonderfully made; your works are wonderful, I know that full well." (Psalm 139:13-14)
2) . . . meant to make a difference in this world. "He has shown you, O mortal, what is good. And what does the Lord require of you? To act justly and to love mercy and to walk humbly with your God." (Micah 6:8)
Here's July and August prayer shawls I have completed. My next prayer shawl is well under way.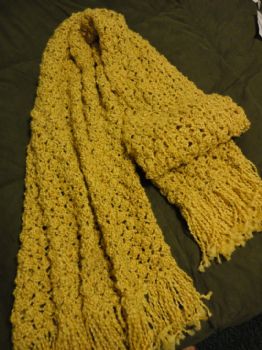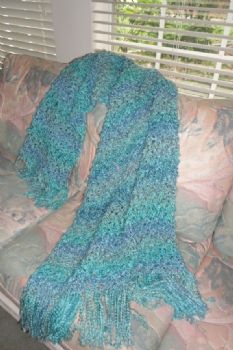 Today brings with it the challenge to pack and prepare for the long journey back to the northland. Darling mate will get to enjoy the convertible up north for a couple months. I already have my ten-minute rest-break exercises lined up, along with meditative tai chi stretches. I will take Ceri's wonderful challenge to post as many miles as possible at the start of our journey so we can hopefully land in our first two days. Teddy Bears . . . let's Rock!
May you find the beauty or revelation in your life today!