Friday, August 19, 2011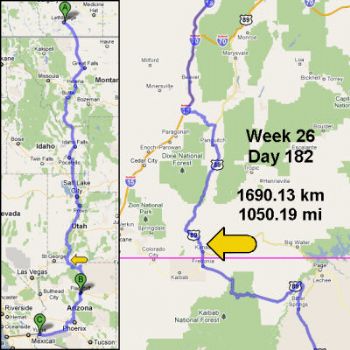 This is where I was at the end of yesterday. See how close to the border I am? So today I took a long 10k walk and cross the border into Arizona!

My goal is in AZ!
By the way, here's a picture of the area. Lots of sandstone and even some Anasazi ruins around here. (I've seen those in real life, by the way. Pretty cool.)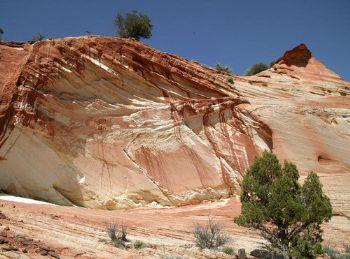 Credit to Google Earth as usual.
On top of that, I found out that Legend of Zelda: Skyward Sword's release date was announced. November 20. Yes, I am a Zelda/Mario/Nintendo geek. Just the way it is, I suppose.

So, awesome day all around!
Cross the border + have a 10k walk + Zelda =