I had an amazing weekend! My dress fitting went really well on Friday. They need to hem it up a little bit more but other then that everything is perfect.
Which is good because I ended up losing weight last week. Been trying to maintain so my dress fits perfectly. Thankfully it still did with my little bit of weight loss.
Saturday morning I went and got my hair cut and highlighted. She went a little big blonder on my hair. And she knew I was going out that night so she straightened my hair. I have never, ever worn my hair straight. My finance loved it! hahaha He says I must go out and buy a straightener now. hahaha
That evening we went down to my parents. The boy stayed and had a BBQ while all the girls went out....and they surprised me by taking me on a dinner cruise! So much fun. Here are some pictures: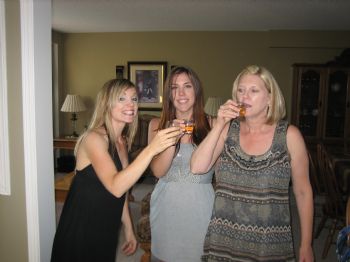 This is me (on the left) my sister and my mom having a celebration shot before leaving.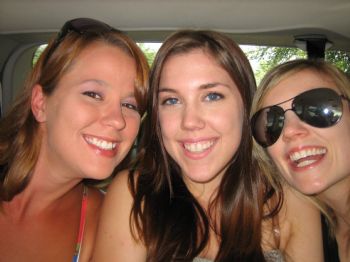 Here is my bridesmaid Natasha, my maid-of-honor and sister Mel, and me driving to get to the dinner cruise...so pumped!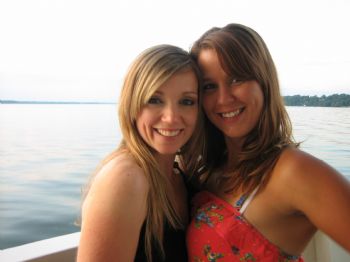 Natasha and I on the front of the boat.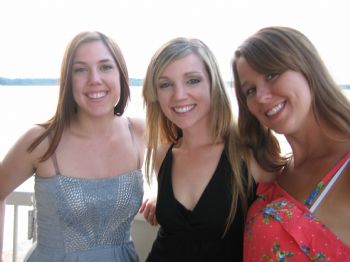 Me and my bridesmaids!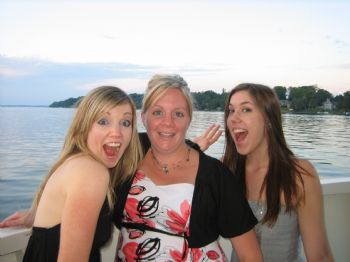 This one is me, my sister and sister-in-law being overly expressive! hahaha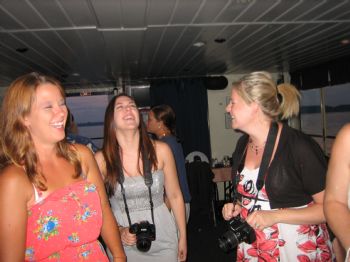 just having a great time dancing!
It honestly was the perfect bachlorette for me. I don't like bars. And the boat only allowed 30 people on board. We were the youngest on board and the others were regulars hahaha...they all said they never had so much fun. We had dinner and then tons of dancing. Just an all around amazing night!
The next day was hair trials...kind of had a bit of a panic attack. Did not like the hairstyle I had chosen and didn't really come with more than one idea. I also think it hit me how close this all is now...only 12 days. But I calmed down and we found a great hair style and make-up for me. We also made some more decor for the reception. So we were just checking things off our lists!
It was a very busy weekend...and I did eat some candy. Thankfully I worked out all weekend and had a night of dancing on Saturday to burn it off! hahaha
But today I am back on track with my workouts and eating clean. Did Fire 45 EX class and sweated up a storm! Then finished off with Stretch 10!
12 days only! It may get crazy and I am not sure if I will be able to blog again until after the wedding. I am still working out and eating clean. And I will blog as soon as I can! Cannot wait!!! so much fun stuff coming up!