Workdays are usually better days for me - with planned meal times and snack breaks I don't skip eating until I'm starving.
Breakfast: A green smoothie. 1 c fresh Strawberries, 1 med Banana, 1/2 - 1c Orange Juice and 1 1/2 c Spinach (and 1c crushed ice).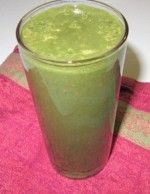 (borrowed photo from the web - I forgot to take a pic before I put it in my insulated travel mug)
Morning Snack: Hard boiled egg with a pinch of sea salt & pepper.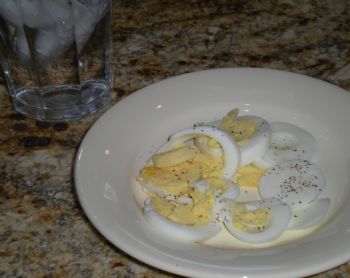 Lunch: The last of the leftover stir fry: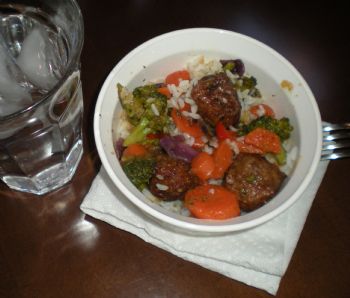 Afternoon Snack: A cup full of cold green grapes and a low fat string cheese.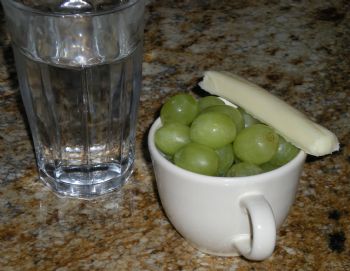 Dinner: leftovers from yesterday. Beef kabob, bean salad, and instead of Lime Jello, I added cucumber with a little poppyseed dressing (1tbsp mixed w/a little water). With a glass of tea.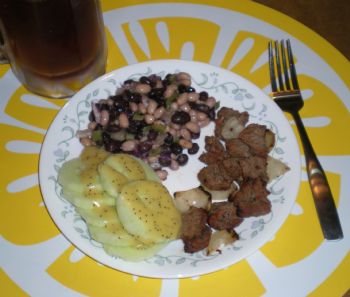 Something to look at - this dinner was on a luncheon plate, Sunday's was a regular dinner plate. It looks like I have more food using the luncheon plate when my portions are the same size.
Dessert: Wheat toast with Cinnamon Honey.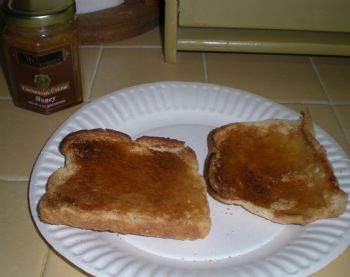 Totals for the day: Cals = 1396, Carbs = 230, Fat = 34, Protein = 70.
I'm slightly under on total cals for the day (my low end is 1400). But I met my protein (min is 60) and I wasn't hungry.