August 8th 2011
Monday, August 08, 2011
Well the sun shone on the city and the day was wonderful. A good brisbane reception for our Spark visitors from near and far.
I had the pleasure of spending some time with some wonderful Sparks ladies ( a husband and son too)
EMMABE1 (Ann)
LOOSEIT57 (Anne)
Maz_of _oz (Marilyn)
Ann thank you for all the information you prepared for us. I will just put up a pic or two and let Ann tell the days events in her own words.
Georgia Anne and Ann with the lovely Brisbane River in the background.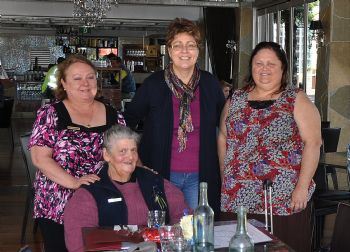 Anne, Ann Georgia and Marilyn in the lovely Melange cafe at the Roma Street Parklands.
Ladies I look forward to the next Spark Rally.
Hugs to all