La Habra Heights Dancing to Upstream!
Thursday, July 28, 2011
Listened to Upstream last night's Music in the Park. Great Band & I had fun!
www.upstreammusic.com/
We sat with our neighbors and the dogs played; Baily Boo Boo, Penny Lane, Charlie and Greta!
Charlie lives just across the street, I know this is very hard to believe, but Baily is afraid of Charlie.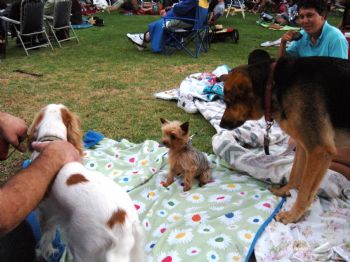 When we see Charlie she runs away and hides behind me. So Charlie spent a good part of the evening barking at Baily "Come Here!" Baily just kept her back turned to him.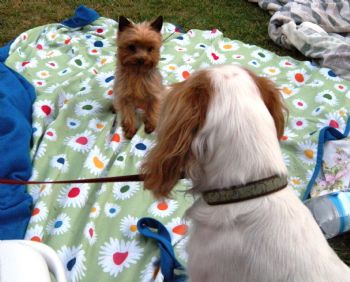 I am too shy to get up there with everyone, but think of the calories they are burning. Check out your local Parks and see where there is one near you before summer ends. Get those fitness minutes having fun!