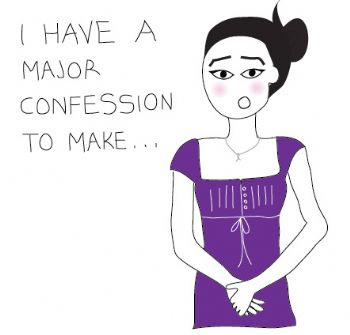 * I have been struggling for the past several days with my moods again. The bitchtastic control freak in me is bursting at the seams over things not really in my control, but which I feel *should* be in my control.
* I am S~T~R~E~S~S~I~N~G over many things and that is not helping.
* I am doubting myself and my abilities, for the first time in months.
* I am starting to convince myself that I will never be able to run 3.1 miles without stopping...at least until I'm not so heavy.
* I am letting all those little voices creep back into my head saying "I can't do it".
* I completed W1D1 of Ease Into 10K last night, because quite frankly, I need to have structure in order to make myself go run. It's 12 million degrees here right now, so I had to do it on the dreadmill. *barf* I despise the dreadmill, and those 3 minute running intervals seemed a whole lot harder than they should've been.
* I hate running. Seriously. It bores me to death.
* I ate Chinese for dinner last night. It was good.
* I was saved from eating donuts this morning only because the convenience store in my building could only take cash, and I never have cash. I ate Frosted Mini-Wheats instead. Say what you want - 9g of fiber for breakfast is pretty darn good.
* I've been reading stories from everyone on how they are running the 5K distance 3 times/week since graduating C25K and feeling sorry for myself because I *still* haven't made that distance.
* I'm having issues with a medical problem I've had since having my son which tends to flare up with exercise. Of course, because I have to have something ELSE negative to equate with exercise.
* I'm mad at myself because I've been able to keep all of this negativity to a minimum over the past couple of months, and now it's back in full force.
Sooooo....to the fat chick in my head who keeps telling me I can't do it...SUCK IT UP, BUTTERCUP. I CAN do it. I AM doing it. I don't care if you try to sit on me. I'm strong, and I can kick your butt.