Monday, July 18, 2011
I havent wore a "flare" jeans in years if ever and I havent bought any jeans from Lane Bryant in about 10 years. These were a pleasant surprise-they didnt bell out at the bottom, stretchy and curve flattering. I thought Id take a picture of me in them before I started my workout.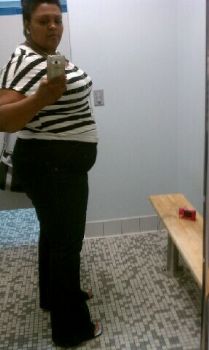 These are an 18......hmmmm one day when I need a smaller size I hope they still make this style.