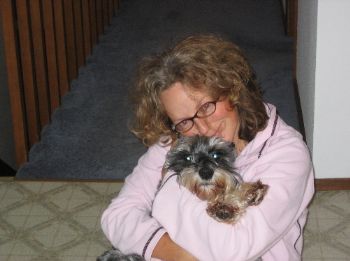 Woofie and my friend Rachel....
Why Jesus why????
I lost my beloved love of my life to cancer, my Sugar Bear,..,,,, It sucks!
I just had a mega chunk of flesh cut out of my body pre= cancer......
Now today, Thursday, after spending my time, money and love praying for people, I go home and take my beloved Woofie to the vet only to find out he had liver cancer....
choices...
take him home so he can starve to death or bleed to death and suffer....
Do surgery which he will probably NOT survive...
Or put him down.....
I look at him we have this eye to eye heart to heart talk....he understands he is dying...
I tell him he is going to be with Jesus and Joel very soon and soon I will join both of them in heaven...
I go to the store and load up on dog toys, treats, food and wine, and cookies...
doggie treats for my 5 year old Bunny who will grieve the loss of Woofie....
Wine and Cookies for my loss of my best freind..who sat with me when my sister was killed...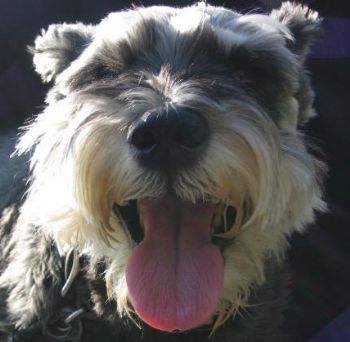 sat with me when my mom passed...and who sat with me when Joel passed away....
GOD are you listening!!! SEND WOOFIE TO HEAVEN WITH JOEL....HEAR MY PRAYERS!
God I am so distraught,,,,
He was the best dog ever....10 years is too short...
On my profile is Joel and Woofie...Oh how my heart aches for them both...it is really toooooo much for me...
Please keep me in your prayers....I am so so so lost now....it is waaaaaaaaaaaaay too much!
I need prayers....
Love
Nan