This is probably one of the hardest blogs that I'll ever have to write. And I HATE that I have to write it. For those of you that have pets, you know how I'm feeling right now. They come into our lives and without us even knowing it they steal our hearts. We love them, we care for them, and before we know it, they're more like one of our children rather than a pet.
I was there when my sweet little Cookie was born, January 22, 2005.
Cookie, around 6 weeks old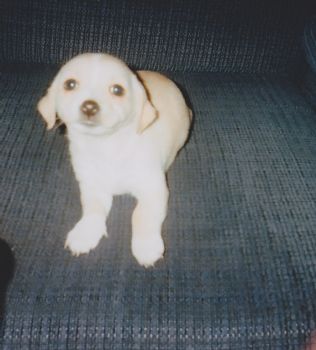 Her father was my pet and her mother was my mother-in-laws pet. She was born the day before my oldest 5th birthday. Once she was weaned, she came to live with me.
Rascal, Cookies Dad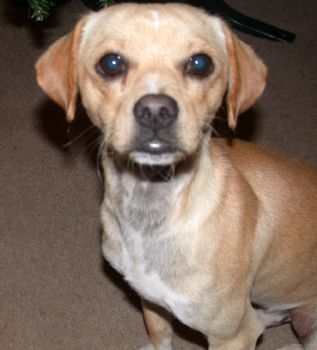 Cookie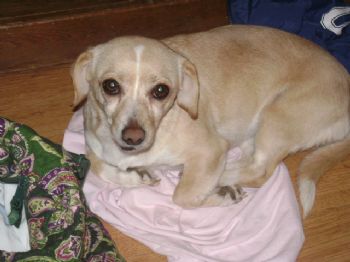 Cookie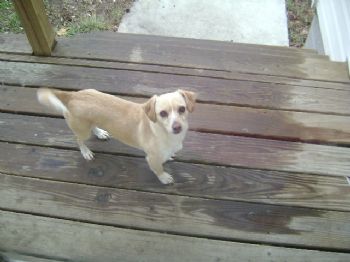 Since both the mother and father were mutts where aren't really sure what kind of dog she was but shekind of resembles a chihuahua mixed with maybe a hot dog dog. I say that because she was short and had a long body. As you can see in the pictures above she looks a lot like her Daddy. Shortly after she was born her father, Rascal, developed Kidney Failure and wasn't able to recover.
Well I noticed around June 8th that Cookie probably hadn't eaten in over a week. She has always been a picky eater. She would eat, then not eat or hardly eat for 2 or 3 days and then the cycle would start over. But on the 9th she still hadn't eaten anything. She started to get really weak and would only lay around and sleep. She was walking really slow and just didn't want to go outside. I knew immediately that something was wrong. Well then all she wanted to do was drink water and then she would vomit. I started to recognize the symptoms from when her daddy got sick.
Well on Tuesday, the 14th, I had to do something that I really, really, really, really, (etc) didn't want to do. My sweet little Cookie (aka Cookie Monster) got worse. Her skin was turning yellow from the organ failure and she was in pain and miserable. So I had her "put down". I didn't want to do it but it was the only option. Since her problem was genetic only a kidney transplant would have helped and I'm not even sure if they can do that for animals.
I miss my little Cookie Monster so much. She was such a wonderful little doggie. She was so sweet and loving. She was the yard patrol-doggie. But she is in a much better place, in that gisnt doggie park in the sky. And I will never ever forget her.
Cookie, the last picture I took of my Cookie, 6/14/2011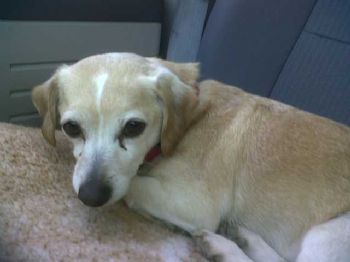 1/22/2005 to 6/14/2011