Tuesday, June 14, 2011
Dawson at midnight.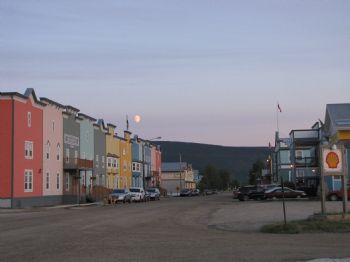 Only 20 days left before returning to Ontario for 5 months. I'll miss the 24 hours of daylight, the tourists, the busy days and evenings, my friends.
Attended the Commissioner's Tea and Commissioner's Ball this past weekend. Had to dress in period costume to serve at the Tea.