Monday, June 13, 2011
Day 4 started a little late due to staying out until 2 a.m. While we were getting ready for the day I received a phone call from a cousin who lives in Arizona, and was in Vegas for business. He invited us out for lunch and it was so wonderful to see him - first time since 2003.
After lunch we went to the Venetian (by far my favorite casino/hotel), Treasure Island, Mirage and Caesar's Palace. Again I was amazed at the architecture and design.
A painted ceiling in the Venetian.
Inside the Venetian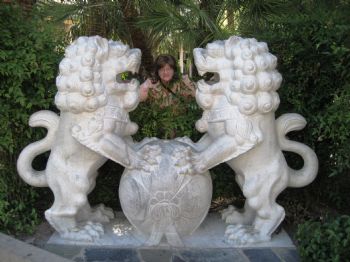 New friends in front of Caesar's Palace.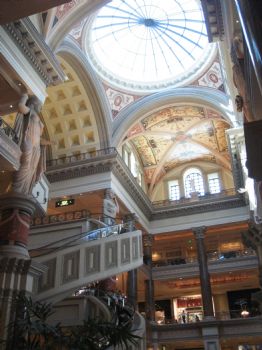 Inside Caesar's Palace
Before we knew it, it was time to head back to Laughlin and return our rental car - hated to leave because there was so much more to see. On the way back we stopped at Hoover Dam (pictures to come later - after I download them) and arrived in Laughlin about 10 p.m. Returned the car and stopped at a few casinos on the way back to our hotel. I am still amazed at how much ground we covered during two days in Vegas.