Saturday, June 11, 2011
Good Day Sparkfam! Its early here in Chicago & still overcast from the weather yesterday. My oldest son went on prom last night & it was cloudy & light misting. He wore a white suit with a blue & silver accents. I don't know if I could use such language with a man but hey since he is my son & its my blog Ima do how I do. lol He was so handsome & he wanted to borrow our benz but it was kinda uncomfortable & no air. I don't know about you but when I am dressed up I tend to get a little warm. So we had 2 options, ask our cousin who owns a cadillac CTS to borrow hers or ask a good friend to borrow his camaro. Now my son who is a car enthusiast LOVES the camaro. But I was apprehensive about asking to borrow it? So I told him lets just use the benz & that way we are responsible on our part. Well I did ask the friend & we got the camaro. The camaro was midnight blue with a drop top. I drove it home & I could not believe all the attention & drama I was getting. I felt like I was a young girl with many admirers again. lol So we drove it home & I parked it out front. He wasn't home but when he got back & saw the car you'd think he'd won the lottery!! He jumped around & hooped & hollered like we bought it for him? lol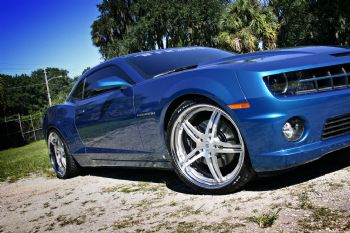 So he got dressed & it took him an hour & a half. Mind you he had already taken a show, took a run downtown to find his prom location & pick the wings. I'll get to that later. . . . Well, I believe it doing it big for them cause part of it is for me. I love to do big directions & special little things for my loved ones. Some times even for unsuspecting strangers. So I got a few helium balloons & signs & flowers & cup cakes & more balloons. I got plastic cups & table clothes & little plastic wine glasses (I know not environmental sound) & macaroni & potato salad. I had my son order wings & then go pick them up. My family, friends & neighbors all came out to see him & he looks suave & debonair. lol He took the top down & went to pick her up & bring her back for more photos. Well we laughed talked & enjoyed each others company young & old. He came back & she was very pretty but as a parent I would not have co-signed on that dress. I mean it was blue with silver glitter thingys, she had 3 little diamonds cut in the front, it was a halt dress, came over her thighs & had a checkered blue & silver train. I guess this is all the rage in promdom now but I believe it the princess theory. They have another night to dress flashy I think it should be about sophistication & cinderella dresses. That's just me but I was censored & barred after the first dress incident. lol I got graduations for both my sons on Monday so the partying will never end. I will load photos another day but I am tired for now.
Today, once I am rested, I got walking to do, yoga with weights & cardio step aerobics. What are you guys up to today?
God bless & 2 down & 1 more child to go. . . .UGH!!!