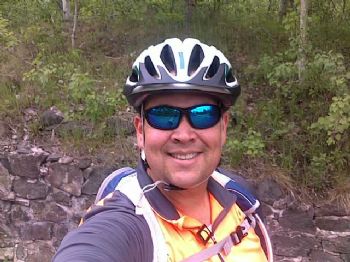 I sat down and began to start calculating my weekends and figuring out how many opportunities i have to do long runs for my Marathon training. By long runs, i mean runs where some recovery and time to do it is needed. For me, that is anything over 15 miles. I figured out that I have approximately 9 opportunities to really push out a long distance. I do these on my long weekends simply because it is pretty tough when you are on a rotating shift to work, then go and run for 4 hours, especially when there are 12 hr shifts involved.
I am confident I can do this in spite of the disadvantage. I already did 20 miles although I had to really dig deep to make it happen.
I have determined I am going to make my fitness opportunities happen where i find them.
For the last few days, I have been getting up earlier and putting in 25 min before work. it doesnt sound like much but being a shift worker, i have a tendency to cling to sleep until the very last second then race to work like Dagwood Bumstead.
Starting 3 days ago, i managed to get up early enough to get in some short but intense workouts. First day i jumped rope then ran a mile as fast as my chubby legs could go. This morning I jumped rope then transitioned to different Kettlebell workouts in 1.5 minute intervals. I bought this really cool, inexpensive kitchen timer at Wal Mart that totally works for intervals and is simple to use.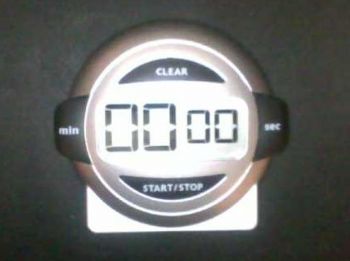 In short, it made a huge difference in my morning, my energy levels and overall fitness. This is a routine that is going to stay.
Another big advance for me is working out when I rotate to night shift. I have been deathly afraid of stepping out and doing something that might mess up my sleep time when I am on nights. My job is as such that any mistake could be fatal, high voltage is not forgiving. i worked up my courage and went for a run right when i got home and slept pretty good. It has taken me almost 3 years to work up that level of courage. I did it once when I first started and totally messed up my rest time and paid dearly for it and vowed I would never do it again...until 2 weeks ago.
I call that progress in my book.
After my morning workout and work, i came home today and couldnt make up my mind if I was going to cycle or run so i decided to do my own un-official duathalon. I set my stuff up for transition in my driveway and took off. After burning through 10 miles on the bike, i had a less than smooth transition to a 5K run. That took far more than I thought it would. I struggled the first 3/4 mile then felt myself coming back from the ache of the ride and proceeded to really pick up the 5K pace. I felt great, empowered, athletic and totally hooked.
I am hoping that by squeezing as much fitness in where I can get it and by mixing it up, i can really start the weight loss again. The great part is that I have total focus and determination which is something I havent had for a little while. I think something good is happening. When I was having the weight practically fall off, i seemed to be able to know when there was going to be a loss before it would happen. It is almost like i had this mind-body connection and could somehow sense when something really positive was going to happen before it materialized.
It has been a while since I have had that sort of sense come to me, until lately. i sense that if I keep this up, something big and great is going to happen. that really makes me want to push, reach, and make it happen.
i feel powerful from the inside out.