So it has been exactly one month since I have posted anything. I have thought about it, but just haven't felt up to it. My body has decided to continue to rebel against me in any way that it can. I have seen my doctor and specialists so much the past couple of weeks and I still have two more appointments this week.
It's frustrating when you know something is wrong with your body, but you just can't figure out what the stinking problem is! So I haven't been really experimenting with food. Last week I spent the majority of the time attempting to fight sleep. I'd sleep all night and then practically sleep all day. One of the medications I was on had a side effect of insomnia, but apparently it hit my system in the complete opposite way! Because I could barely keep my eyes open for a week.
I didn't want to post just to complain though. I'm hopefully getting closer to some sort of answer. I wanted to post about these brownies I tried a long time ago. In fact, I think I made them before I made the raw brownie bites in my last post.
These frosty goodies were quite tasty, but I would probably consider them closer to fudge than brownies.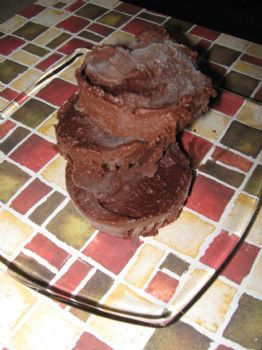 Now this is bad, because it was so long ago I don't even remember the exact amounts I used! But from this picture I gather that I used a banana, ¼ cup walnuts, ½ cup dates, and I'm guessing a tablespoon of cocoa powder and a ½ teaspoon of vanilla. Those measurements are ones I use a lot, so we'll go with that. Obviously you can play around with the recipe to your liking!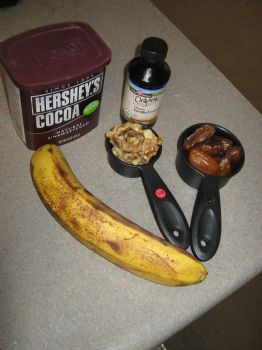 Then again, looking at this picture it looks like more than a tablespoon of cocoa… maybe two? Oh geez, now the recipe police are going to get me.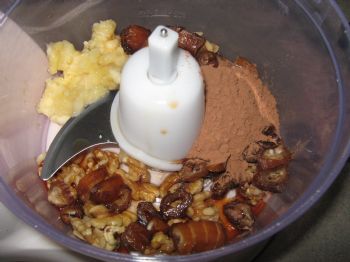 After blending everything together in the food processor I doled out four servings.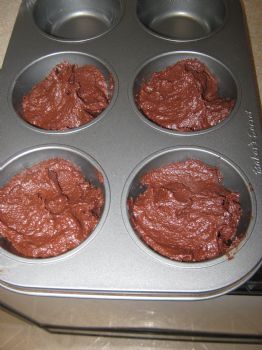 These could be eaten right away with a spoon, which of course I did because I had to make sure it tasted good!
Or you can stick them in the freezer if you want them to be more solid. Although, I tried eating one like that and it's quite messy as it melts. So you might want a spoon anyway!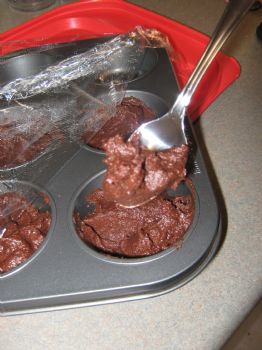 Either way, they were really good.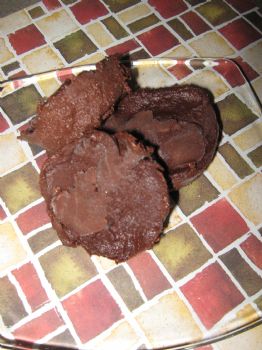 It's been forever, how have you all been? I'm starting to feel a bit better now that I'm not on anything that makes me fall asleep at a moment's notice and I'd love to get back in the kitchen. Please share any awesome new recipes you've tried!!