Saturday, June 04, 2011

Hello Everyone,
Hope everyone is haveing a Great Weekend.. Today I went to a Car Show in Rolla,Mo.It was a Route 66 Summerfest.. There was alot of food,activities for the kids a Car Show and a Motorcycle Show.There was a Parade and even a Downhill Derby.
I took my 1950 Chevy truck and entered it along with my brother showing his 68 VW Bug.. It was HOT and Humid but alot of fun..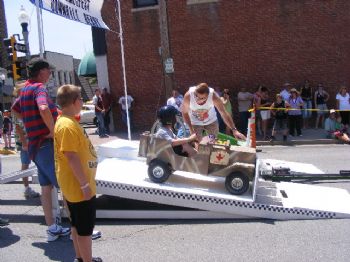 The kids had a blast doing the Derby..
Had alot of people looking at the truck and taking pictures. Finally 2:30pm came and it was time to give out the awards.. They had 3 places for each class. I was in a 1900-1960 Modified Trucks class.I took 3rd place. My brother had a 68 VW Bug but they didn't have a class for him so he had to go into a specialty class.he took 3rd as well..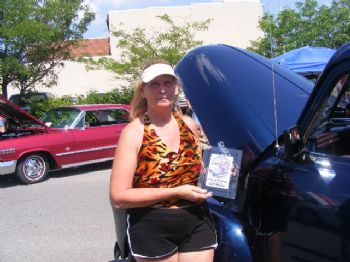 Well the end of the day came and I was glad to head home.i would of liked to stay around and walk alittle but it was just to HOT.. I got alittle burned and am tired..
Hope everyone is staying cool and haveing a good weekend..
Thanks