Right now I am stuck, all alone in the lab staring out the window on to one of the most beautiful sunny days ever! These days are rare! I'm already scientist level pale and this is my chance to get out away from the musty manky lab and walkrun my bum off!! But I can't yet, I promised myself I'd tick off a good few more things on my thesis to-do list before I'm allowed out.
By which time...lets be realistic (this is Ireland after all) it will probably be raining...urgh.
So clearly this devastating situation has led me to procrastinate in semi-useful ways i.e. trawling SP blogs (I love you guys), and planning my walk run route, this is a sat so I wanna make it count and I want to show you guys because its gonna be gorgeous! OK so I don't have a camera anymore because of drunken man-handling (this is why i'm not allowed the fancy things) and my phone is as old as ...as...um..a five year old child (good simile innit?!). So for illustrative purposes I've nicked a few pics off google images of where I'm gonna go with approximately the same level of unreal weather...
So first I will run out of the lab and college WOOO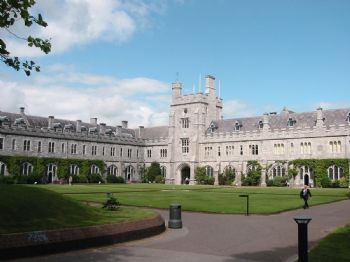 it takes a while to get outta college from the lab so heres another college one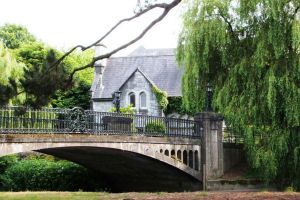 (both taken from ucc.ie)
WOOP WOOP outta college then oot and abooot the river fields!!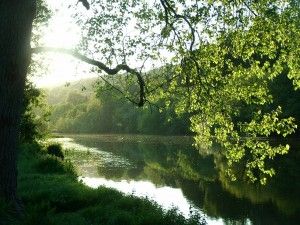 (from heritage.ie)
Then winding up the hills (roadside so kinda boring) loop back over the southside to this lovely spot

(geograph.ie)
few laps of the lough then power it home. Its 10.7 Km should manage it in somewhere between 90-120 minutes depending on how much running i do and how hot it actually is out there...
OK so I'll go do some work now...for a bit, then I'll go sweat it out

EDIT: WOOP WOOP!!! I did it!! phew and it was HAWT!!! I've no idea the temperature but lets just say sweaty in two seconds degrees celcius. I've gotta admit it was only about 5-10% running and 90-ish% walking as fast as I could without falling over, but managed to finish it in 93 minutes. My feet hurt but I'm sure I'll manage to go dancing later