I am now on my 3rd Week of eating the Paleolithic ["Caveman"] diet and ending my 9th week of CrossFit. Paleo is going well. I am very rarely hungry or have any cravings. It's surprizing. I honestly have no desire to each any sugar/carb-laden treats. Last night when my girls ate brownies, I had a large bowl of freshed strawberries and blueberries, and I was perfectly happy. JMan and I were noticing how we just upheaved our entire eating and mindset overnight and just leaped into PALEO, but in a lot of ways I think it's easier that way. There's something to be said for just plunging into the deep end and start paddling instead of easing one toe at a time. It's been great having JMan to do it with. It's also been easier to eat as a family and the girls have a few items in the kitchen that they know is "their food" [like cereals, milk and yogurts] but they are eating pretty close to PALEO with us. It has also been easy to find plenty of things to eat. I've gone out a few times at the office and with the family and we are glad to find plenty of salads and grilled meat options. Out of all the things I gave up, I thought I would miss the breads the most - but I don't. It's milk. I don't "Have" to have milk - but, I can't imagine NEVER having dairy again. I'm not banning it from my life. We will see how it goes on how far I modify my meals after the 4 week PALEO CHALLENGE ends . I'm waiting for my 4 week Paleo Challenge results and we will go from there. I definitely have no reason to ever eat sugar and empty carbs again. That's a change that I could definitely commit to.

I have been receiving many compliments from my team on the changes they are seeing in me. It's a bit baffling, because, when I look in the mirror, I can't see it. Maybe they are just "being nice"? I know that my endurance and ability has improved drastically, as well as my energy level and ability to finish the daily CF "WOD". But, as far as the clothes in my closet go - they still don't fit right, and none are "loose yet". I'm still wearing the same sizes I was in 8 weeks ago. That's hard. But, I know that I have to be patient and just roll with it. I've been through this so many times before. It's so awful that I have to keep losing the same 50 pounds over and over. maybe this will finally be "my time".
I have not stepped on a scale for about 4 months. I'm afriad to because if the numbers have not gone down much [or, heaven forbid - have gone up] then it would be a big blow to my motivation psychologically. So, I'm not weighing myself.

I did allow my coach to take all of my weight and measurements 3 weeks ago at the start of my PALEO Challenge, and it will be interesting to see what the results are after 4 weeks of this lifestyle.

This morning's CrossFit challenge was to run up "the Hill" by the gym and back, timed. "The Hill" is more commonly referred to as "Dead Man's Hill" by our neighborhood children and is about a mile of 5-10% grade straight up the entire time. There's simply no relief, and my hips were grinding and groaning all the way - not to mention my screaming calve muscles. JMan took off running and astounded me once again at his ability to run these days [oh, HE has been losing weight and inches like crazy! In the past 4 weeks he has gone down 5 holes on his belt!]. I staggared along after him. About half way I had to resort to a tiny jog which became a hobble. The last 200 yards of the hill is just ridiculously steep [cars can never get up this hill in the winter - they just slide right back down]. JMan had beat me to the top by at least 2 minutes, but he waited there for me yelling encouragement - and then we ran triumphantly back down side-by-side. I was sooooo grateful he waited. If he had gone flying past me back down as I was limping up I think I would have just sat down and cried! But ,as it was, we had a great run down the hill together and we managed to complete the event in 27 minutes [I subtracted 2 min. off of his time for waiting for me because I don't think that should count against him]. Three of our CF teammates actually did the whole thing in 13 minutes. Insane. [I suspect they may not be human]

I'm looking forward to Saturday. JMan and I and our two daughters are meeting up with my best friend from High School [who I have not seen in 20 years] to run the DIRTY DASH 5K mud-run in Solider Hollow.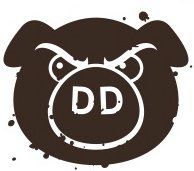 I ran the 10K DIRTY DASH last September with my brother and SIL and it was a blast [watch video here
www.youtube.com/watch?v=
h_acC4Le3Ik
]
So, I know what to expect, and I am REALLY looking forward to enjoying this shorter version with my entire family and my friend!

After today's run, I realize two things. 1. How out of shape I still am after all of these weeks. 2. How much more I can accomplish after 2 months.
I just ran [ok, hobbled] 2 miles of an intense course this morning and I survived...so I should be able to manage 3 miles of hills and obstacles on Saturday. I really hope the weather co-operates and it is not too cold. That was one thing we had going for us last September - it was a hot day which made the water and mud feel really good. If it's a cold day, it's going to be pretty uncomfortable. It's been abnormally wet and cold in Utah this spring, so "anything goes". But, it's definitely fun to have an adventure to look forward to and to feel confident in my body to finish strong!